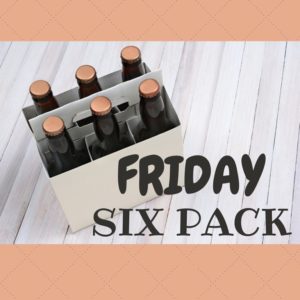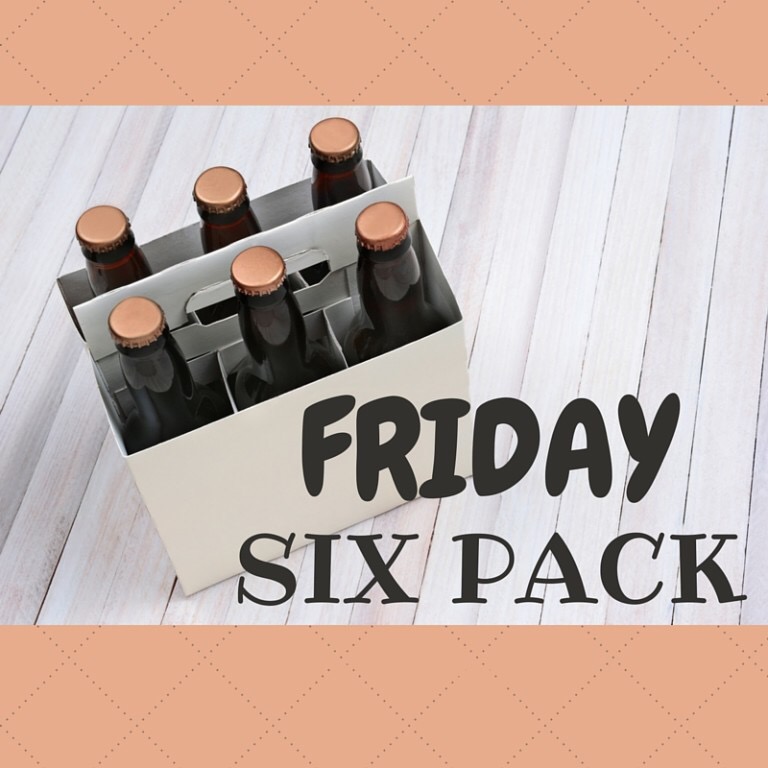 Reading. Still plugging through Searching for John Hughes. Picked up a book from NetGalley and nothing from the library. Thanks to everyone who participated in Show Us Your Books and I plan to finish up commenting on all your posts in the next few days. The next one is May 9.
Watching. Better Call Saul and The Son. I'm not a huge TV watcher but for some reason, all the shows I like to watch will be on and/or available within the next couple of months (see: OINTB, House of Cards, Kimmy Schmidt, Silicon Valley, Fargo, and something else that's not in my brain right now).
Listening. In the Dark. It's a true crime podcast, with season one focusing on the kidnapping and murder of Jacob Wetterling. Season 2 is in production and I'm excited to find out what they're covering.
Loving. The spring weather and the fact that it's baseball season and my Mets are starting strong. They swept the Phillies this week and they're currently in first. Granted it's a long season and anything can happen but for now, I'm enjoying the look from first.
Trying. To wrap my head around what an absolute fucking shitshow this administration is. I am sickened–SICKENED–by the comments by the White House mouthpiece and I'm sickened that his boss does nothing about it. Then there's Syria, the bombing of Afghanistan, the changes to internet privacy, EPA cuts, the utter bullshit that is effectively defunding Planned Parenthood, DeVos's changes to student loan practices, nepotism, and all the rest that supports the evidence of 45's desire to change our country from a democracy to an authoritarian state. It's been talked about but for fuck's sake, how much more has to happen before it's legit? We're supposed to be better than this. And as a country, we are. Just not our government. It feels like a Sisyphean and Herculean battle to get those responsible to realize it, and I'm frustrated and angry and my God, please make it stop.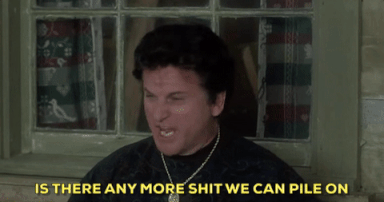 Laughing. I saw all of these magnets when I was in Baltimore last weekend. I didn't buy any but thinking I probably should have.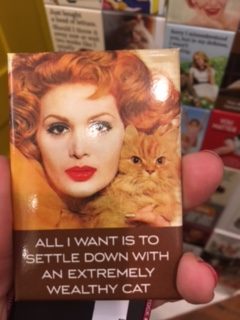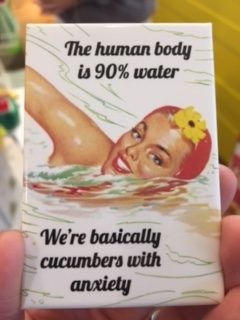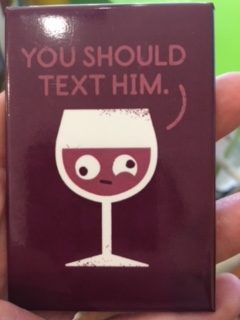 I hope you all enjoy your Easter weekend! I'll be taking next week off for my daughter's spring break so I'll see you back here the following week!
Save