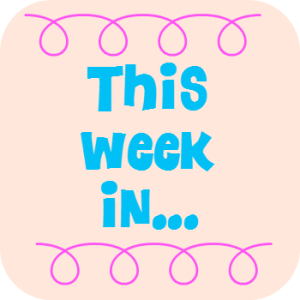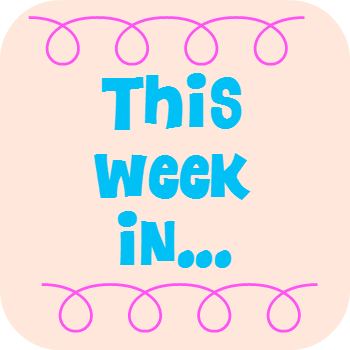 This week in saving money…Fortunately I live an hour away from many, many outlet stores and since my child decided to grow and needed everything under the sun for the spring and summer, that's where we went shopping. While my in-laws picked up the tab for her stuff (thank you, in-laws), I bought some stuff for me. Four t-shirt and a hoodie from the Old Navy outlet for roughly $30. That totally works for me.
This week in cooking…Awhile back, I had found a recipe for zucchini bread muffins. I had more zucchini than is necessary on hand so I gave them a try. DELICIOUS. Only this time, I didn't have vanilla extract. So I substituted almond extract. Even more delicious.
This week in reading…Working my way through Stolen and Mobile Library, not The One Hundred Year Old Man as planned. Full review coming this Tuesday, April 14 for Show Us Your Books.
This week in watching…Nothing new, just lots of SVU reruns and anxiously awaiting the start of Orange is the New Black and True Detective in June. Oh, and we rented The Imitation Game last weekend. Great movie but I truly don't get everyone's obsession with Benedict Cumberbatch. Can someone please explain?
This week in listening…I created a movie songs playlist in Spotify. I'm quite pleased with it yet I feel like something is missing. What's your favorite song from a movie? Let me know in the comments. I'm not sure, though, that I'll listen to the new podcast about Adnan Syed (you know, the subject of Serial). I might give it a try. Maybe.
This week in things that annoy me…People who, in public, have conversations on speaker phone. The expression "on fleek" (seriously, what the hell is that? So we're just creating random nonsense words now and then making them things? Let's not even discuss the fact that I had to look up what it means and the fact that the first time I saw it was on a cheer bow and the second time was on Seth Rogen's Instagram. Let's also not discuss how ridiculous that last sentence makes me sound). Bi-polar weather. People who play the follow/unfollow/follow game on social media. My cat.
This week in things that don't annoy me…Leftovers for lunch. Realizing that when my parents come to visit me this weekend, my favorite bagel store, which closes during Passover, will have reopened because Passover ended the day before they come down so I get my bagels (no one will ever convince me that bagels from anywhere other than New York are worth eating)!!! My daughter having friends over because I don't have to come up with ways to entertain her or endure 2947326 continuous hours of Victorious, iCarly, and all her other Nickelodeon shows.
This week in internet reads…I've got nothing this week but I do have about a dozen links saved (does anyone else abuse the Facebook "save link" feature?) so be prepared for next week's onslaught.
It was an uneventful week here in Delaware and it's shaping up to be just as uneventful of a weekend, which is just fine by me. See you all on Monday when I'll be completely ripping off one of Kristen's post ideas. Have a great weekend!
Save