According to Litsy, today is National Read a Book Day. While every day around these parts is read a book day, I thought that, in honor of the day, we'd cover a few reasons why you should read books. Or why I love books. I think they're interchangeable.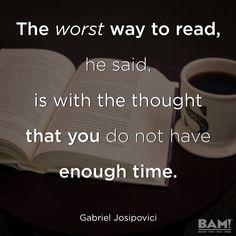 Books do not care what you look like, how you smell, or if you even remembered to brush your teeth. Books do not judge.
Books are available to everyone, regardless of income (well, this is a post in and of itself because it's really not that simple but we'll discuss this another day)
Books are there for you, day or night. Especially in the night when you can't sleep.
You're never lonely with a book.
With a book, you're never bored. And with all the ways you can read books, you can always have one with you.
There's a perfect book for everyone.
This:
They're just so pretty!
You can learn AND be entertained with books.
JOBS! With books, there are so many jobs (also another post)
Books make great conversation starters as well as provide easy talking points.
They never go out of style. In fact, some get better with age.
Speaking of age, as you hit different ages, a book you once read becomes new again. Perspective is a glorious thing.
Books leave a legacy.
They make wonderful heirlooms.
Vocabulary, creativity, imagination, curiosity. They all get bigger with books.
They open your eyes, your world. your mind
And because I love him so, let's end with a quote from John Green: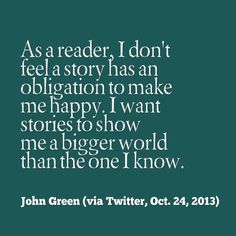 What are some of your favorite things about books?