Although it's been 5 weeks since our last SUYB and when we have an extra week in there I get an extra book or two read, such was not the case this month. The culprit? The TV show Rectify. I found it on Netflix and it proceeded to consume me for about 2 solid weeks. It's not that many seasons or episodes but it left me emotionally spent. I'm not a crier but I cried MULTIPLE times, sometimes multiple times an episode, watching it. It's a mystery, character study, and scathing indictment of our criminal justice system all at once and it centers around a man freed from death row after spending nearly 20 years on it for a crime he did not commit. You have to see it. I implore you.
Anyway, you're here for the books so that's what I'll give you. Don't forget to visit Steph and the other bloggers who've joined us to talk books this month and if you've been on the fence about joining because you don't feel like you read enough, I say fuck that and join us anyway. The average American reads less than 10 PER YEAR so at even one book a month, you're above average. And we want to know what you've been reading! Share with us! Next one is on October 9 and we'll be celebrating 3 years. It's a big deal.
Reviews copied and/or embellished from Litsy.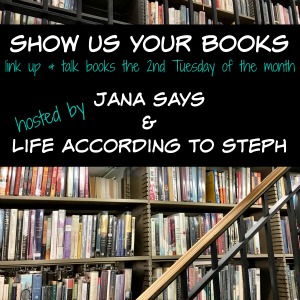 The Readymade Thief by Augustus Rose. This book just didn't do it for me like I'd hoped. It started off interesting enough but the level of detail about art and conspiracy theories I had to retain in order to follow half the plot was simply too much. It became distracting and it felt like this was an art version of The Following but less good. Lee's story and subplot were engaging enough but overall, I struggled with this one. However, I can absolutely see why people would love it. But I did not.
Tell the Wolves I'm Home by Carol Rifka Brunt. My god, what a book this was. It was beautiful and haunting and not at all what I was expecting. Sometimes when a modern book takes place in the 70s or 80s, it feels gimmicky but in this case it was perfect. Given the storyline around AIDS, it would not have been as powerful if it had taken place now. This book also had a central theme around art but unlike The Readymade Thief, this one connected with me.
The Good Daughter by Karin Slaughter. This is a good book. Not amazing but a solid read. The separate yet connected plots kept me intrigued and I had no interest in putting the book down. She's a strong writer who knows how to tell a complicated story without being obnoxious about it. The characters are complex, she doesn't tie up all the loose ends, and she smacks you hard with the unexpected that's balanced with the easy to guess and it's just the right about of fucked up. WAY less fucked up than Pretty Girls. So that was nice.
The Cleaner by Paul Cleave. This was my 3rd book of his and he does not disappoint. He has quickly become my go-to for a violent psychological thriller because: he's a great writer who messes with your head, knows how to develop a fucked up plot and characters, and he's darkly funny. The only thing that bothered me about this book was that Joe, the main character, reminded me so much of Joe from YOU with the ego and narcissism and sociopathy and murder that it was hard not to think of them as the same character. But like I did with YOU, I read the sequel and I will read the sequel to this one as well.
A Killer Harvest by Paul Cleave. If I read two books by the same author in one month, you know I like them. He is such a phenomenal storyteller and writes about fucked up things in such a different way and it makes it difficult to not stay up until 3AM reading. This one is WEIRD and so so unique for a thriller because it's thrillery with twist after twist and such a blurring of good and bad and morals that you don't actually know who is responsible for anything. I mean, you do, but not in the way you normally think about it.
The Dinner Party and Other Stories by Joshua Ferris. Short story collection so if you don't like short stories, this should be a hard pass for you. I have loved all of his books I've read. They're weird and interesting and I appreciate the elements of realism. And I felt that way about some of the stories in this collection but after awhile they all felt like a rehashing of the same story with the same characters and it became repetitive and uninteresting. However. Any book that pays homage to Coach Taylor is okay by me.
TL; DR: The Paul Cleave and Karin Slaughter books are must reads for my fellow thriller lovers. Tell The Wolves I'm Home is outstanding. Maybe don't read The Dinner Party and The Readymade Thief.
Currently reading: Miss Kopp's Midnight Confessions. I'd hoped to have it done by today but life happens.
Now it's your turn. Link up below and Show Us Your Books!
Loading InLinkz ...