This was a bizarre month for reading. In the beginning, I read a whole bunch of books very quickly. Then I started A Brief History of Seven Killings and it all went to shit because that book is killing ME. It's so, so good but so, so dense and each chapter is like 4 pages and written in a different character's voice and there's about 97 characters (literally. There's a cast of characters at the beginning to help you keep track) and it hurts my brain to read. I tried to quit 3 times but it keeps sucking me back in because I HAVE TO KNOW WHAT HAPPENS. But also I can't take it. I'm really torn about what to do. Usually I can DNF a book without thinking but I can't let this one go. WHAT'S A BOOKWORM TO DO?
I guess while I continue to wrestle with that, we can review all the books I did read this month. As always, my reviews are copied and sometimes embellished from my Litsy reviews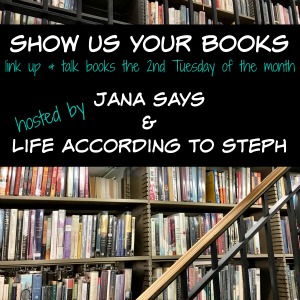 Ramona Blue by Julie Murphy. Whenever an author or band or actor produces something spectacular, it's hard to imagine what the follow up will be like and it's hard not to compare it to the previous work (did that make sense?). So it was hard to read this one, the one after Dumplin', which is AMAZING, with no expectations but it lived up to all of them. Her take on sexuality, class, family, and obligations hit me in all the places and gave me the gamut of feels. You hate some characters, you love others, and you root for Ramona the whole time. Julie Murphy is an incredible storyteller and I love how she makes teenagers real, complex people rather than caricatures. I wish so hard her books existed when I was a teenager. They would have made such a difference to me.
We Should All Be Feminists by Chimamanda Ngozi Adichie. Every idea, every anecdote, every thought is bigger than the 47 pages allow for and it is such an amazing conversation started around the ideas of feminism, culture, and gender roles that it should be required reading for everyone. It takes about 30 minutes to read but you will be thinking about it for hours afterwards.
The GrownUp by Gillian Flynn. The fuck did I read? This book (does it even qualify as a book?) is simultaneously fucked up and not horrifying at all. I liked the progression of the story from normalish weird to REALLY BIZARRE and it MESSES with your head but I loathed and detested the ending. I would have read this as a full length novel, so there's that. And it's short so it's hard to say not to read it but just know that the ending is a cop out. A big steaming cop out.
Saint Maybe by Anne Tyler. So. This book is probably one of the saddest, most depressing books I have ever read (it gave The Story of Edgar Sawtelle a run for its money and if you've read that one, you know it's a HIGH HIGH bar) but it was also beautiful in its own way. The story of a man's promising future marred by loss, penance, and familial obligation, it's told over multiple decades that's confusing to follow at first but you get used to it. The religious overtones were a bit much but necessary to the overall plot and in the end, they become background noise to the rest of the story.
August Snow by Stephen Mack Jones. The thriller portion of this book is average, standard, and mostly predictable. What makes this book above average is the writing. It's gorgeous and poetic and his descriptions of setting make you feel like you're there. Like, I legit smelled Mexican food the entire time I read this book. I loved how he made Detroit a character as much as the people (like The Wire did with Baltimore) and he address class and racism and gentrification in a way that makes a point without being preachy.
The Half-Life of Remorse by Grant Jarrett. This was an ARC from NetGalley I finally got around to. This book about choices and trying to make things right when you've really fucked them up and how actions have bigger consequences than we imagine and loss and the tragic effect of one incident on multiple people is perfectly sad in all the right ways. The alternating POVs didn't even get on my nerves! and when they all converged into one story, my heart broke. His storytelling is excellent and the simple yet huge plot made for a great read.
Made for Love by Alissa Nutting. I adore Alissa Nutting as a writer (and independent of her marriage to Dean Bakopoulos because they are two separate and distinct people). She is smart and funny and engaging about topics that are unpleasant and taboo. She has such a way with words that you can't stop reading. And this book is funny, sad, dark, and social commentary all at once. It was also WEIRD AS FUCK. Like "am I really reading this shit" weird. But good. However, if sex in books bothers you, don't read it. If it doesn't then this one is a keeper and a definite add to ye old TBR.
In progress: Ill Will by Dan Chaon
TL; DR: Ramona Blue, Made for Love, and We Should All Be Feminists are must-adds. August Snow and The Half-Life of Remorse are also good choices but if you prefer lighter reading over the summer, save them for the fall and winter. The others I don't not recommend but I don't think they're high priority reading either.
Now it's your turn! Link up or let me know in the comments what you've read lately. Don't forget to visit my co-host, Steph, and some of the other bloggers joining us. Next one is September 12 and in October we'll be celebrating THREE YEARS of Show Us Your Books!
Loading InLinkz ...