I know many of you guys have strong feelings on reading challenges (love or hate) so if you hate them, I'd love to know your reasons why. I'm in the mixed feelings camp; I love the concept of them and the fact that they encourage me to read books I probably wouldn't but I hate how overwhelmed I get at picking books and I feel the pressure to not only complete the challenge in a competitive environment (I don't believe reading should be a competitive sport) but to finish books I don't like simply to check off a box. But I also do like the fact that they help me narrow down my selections from my ever growing TBR so it's a whole big mess for me.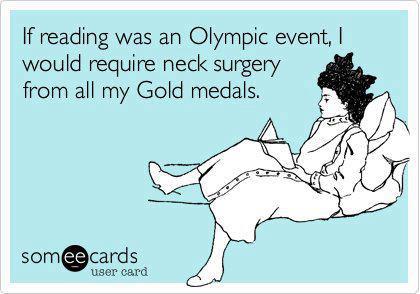 Reading challenges are also great for those who say they want to read more or get back into reading but they don't know where to start so if that's you, then I say pick a challenge, doesn't have to be a big one, and have at it (and if my husband can set a Goodreads goal, anyone can do a challenge if they want)
To help you guys out, I've amassed a list of the reading challenges I could find. If you know of another one, please feel free to add it in the comments and I'll update the list:
Erin's Winter Reading Challenge–this post has the list of all the bloggers participating, their lists, and some fun facts.
Aussie Author Challenge–h/t to Erin for this one since she participates and talks about it
Book Riot's Read Harder Challenge–provides a handy list for you to print and links to Goodreads groups to engage with other participants
Goodreads–so many challenges. The yearly reading goal, seasonal reading challenges, and dozens more I know I'm missing
Bustle's Reading Challenge–this one focuses on women and minority writers. A nice, refreshing change of focus. *I might actually incorporate some of these into my requests from the library
PopSugar's Reading Challenge–a broader selection of categories than I expected to see from this site
Germ Magazine's Reading Challenge–fun fact: if you read All the Bright Places, this name should sound familiar and the author of the book brought the book's magazine to life. If I pick a non-blogger challenge, this is the one I'll do.
Modern Mrs. Darcy's Reading Challenge–she has some giveaways going on with this one. My favorite categories are "a book that intimidates you" and "a book that was banned at some point".
Audiobooks Challenge–for my friends who prefer audiobooks
There are some other ones that I know about that are in progress like the Semi-Charmed Kind of Life Winter Book Challenge. There are also ones that happen throughout the year like celebrating banned books and the Literary Ladies, should they do their summer challenge again. Then there's my personal reading challenge and one that Alyssa and I had planned to launch but didn't because #forgetful. But that one involved reading very long books. Six of them, all over 500 pages. I'm going to do it this year and the books on my list for that are (and they add up to roughly 4000 pages. So there's that):
A Prayer for Owen Meany by John Irving (sorry, Erin. I know I picked it for yours but I'm counting it twice)
A Little Life by Hanya Yanigahara. I got about halfway through it last year and had to stop. But I'm going to read through the whole book this year.
11/22/63 by Stephen King
City on Fire by Garth Risk Hallberg (at 900+ pages, I feel this should count twice)
Gone with the Wind by Margaret Mitchell. I've tried this before and it didn't take. I quit on page 4, maybe 5. I figure I can also include this in my "modern classics" category for my personal reading challenge.
TBD. Not sure what other books might strike my fancy and I like having a wildcard option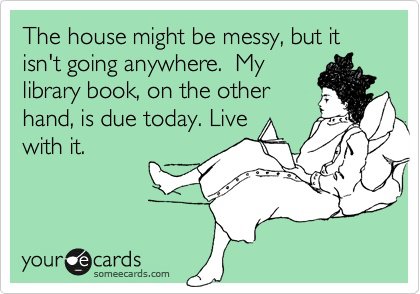 Are you doing a reading challenge? Which one? 
Save