So, you guys are probably expecting a recap of my Boston/Massachusetts trip because that's what all good bloggers do when they get back from vacation. They share pictures of family and sights and food and give all kinds of tips for travelling to wherever just returned from. Unfortunately (fortunately?), I'm a shitty blogger and I have no recap for you. Instead, I want to address two topics close to my heart that of course popped up while I was away. Warning: this a long post, filled with two very emotional topics. I won't be mad if you don't read the whole thing. 
The first is Wentworth Miller's post about the meme mocking him for his post-Prison Break weight gain. If you're not sure what I'm talking about, you can read Buzzfeed's summary here (I realize it's Buzzfeed but it'll do to help me make my point). Make sure you watch the video. I've watched it about 6 times since 2013 and each time it gets more powerful.
Now, it's no secret around these parts how I feel about Wentworth Miller (I love him. LOVE. HIM. Seriously, if you go to the search bar and type in his name, about a dozen posts will come up. I think I've mentioned him more than Matt Damon). When he came out a few years ago and he talked about how he attempted suicide because of wrestling with who he is, it gutted me. To hear that someone so intelligent, talented, successful and let's face it, hot, tried to kill himself because of a mental illness that he couldn't control, circumstances he couldn't control, and choices he felt he had to make to protect himself and his career, destroys me. And I'm glad his attempts failed because if he'd succeeded, the world would be worse off. (And so we're clear, anytime I hear someone, not just a famous person, attempts or commits suicide, it guts me. But that's a post for another time, and a topic that I once addressed).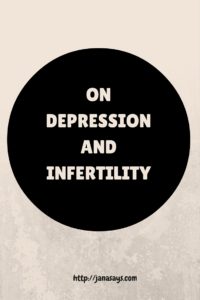 Because what he's doing now, speaking out with his stories, sharing his tales of lows and survivals, is inspiring. Not just to people like me, who are suffering from depression, but to people who need to understand depression. To get a glimpse into what goes through the mind of someone living with it. To see it can happen to anyone regardless of looks, money, or fame. To realize depression isn't just sadness but something so much bigger. To understand that surviving depression isn't as easy as just "choosing happy" and that for many of us, surviving means assigning meaning to it by speaking out and sharing our stories and letting others enduring it know that they truly aren't alone.
But beyond that, what I love the most about what he said (and can we pause to say what a beautiful writer he is?) is that he was able to take what should have been a low point in his life and make it positive. That he sees beyond what the paparazzi wanted us to see. That he sees and feels absolute no shame in an unflattering picture because what it represents to him is so much more than what the rest of us see. That he's using it as a source of strength and recovery and fortitude rather than a reason to hide.
It's something I know I need to work on. When I find a picture of myself smiling, really smiling, no matter how bad I look in the picture, rather than looking at how fat or ugly I look in the picture, I need to look at from a different lens. I need to see someone who's survived a whole lot of shit over the last 5 years and the fact that I can still put a genuine smile on my face and enjoy life means more than the fact that I have weight to lose. I need to see those pictures as something to treasure rather than delete. It doesn't mean forgetting everything; it just means accepting it as part of my story and moving on from it.
Which is a semi-decent segway into the next topic.
April 15 marks the one year anniversary of my miscarriage (you can read about that here if you'd like). I still can't fully write about it without crying but I'm going to try because my friend Justine, an infertility blogger and amazing person, has launched a campaign, We are More Than 1 in 8, that I want to share with you guys (1 in 8 is the statistic for people suffering from infertility). The campaign is dedicated to sharing what life looks like as a result of infertility. To show that not every infertility story has a happy ending (the happy ending being the baby) but that you can redefine your happy ending. The campaign has a mission to bring faces to infertility and to bring together a community of people who, like those suffering from depression, need to feel less alone.
Infertility is a very isolating thing. When you're dealing with it, you feel like there's something wrong with you, like you're being punished for something you did or didn't do and the punishment is no baby for you. You don't want to bring it up because you feel like no one can relate and you don't want to be the one to make someone feel awkward or uncomfortable, even though you know that talking about it is exactly what you need to do.
And then there's this. No one wants to talk about it because how do you talk about it? How do you explain to someone who has one or 5 or 10 kids that you just can't have them? That when someone says to you "why didn't you have more" or "why don't you have any", it's hard not to punch them in the face or snap back with something expletive laden. How do you make someone who's never had a miscarriage or experienced infertility just how much it hurts and that when you can't be around a baby, they need to not take it personally?
As for me, my story has a different turn. I had my daughter and then the infertility happened. It's called secondary infertility and it hurts just as much. Having one child does not eliminate the pain of a miscarriage or seven years of trying for that second child or the failed infertility treatments. Secondary infertility means that my family will never feel complete and that something will always be missing. Adoption isn't an option for my family for reasons we don't need to talk about and also, the solution to infertility isn't always adoption (like suicide, this another post for another time).
This past year has been one of the worst of my life. Do I have a greater appreciation for what I've been given in the child department? Yes. Has it helped ease the unbearable pain of losing a pregnancy? No. Has it been the fight of my life to not sink into a paralyzing depression? You bet your ass it has.
I still mark each day by where I would be if I'd had the baby. I still can't walk down the baby aisles in stores, can't hold babies, and still struggle with looking at pictures of healthy babies and pregnancies. I still can't refer to the baby by the name he would have had (although we never got to find out the sex, we're all confident it was a boy). I wrestle with the months my period is late because I still have hope yet I never want to experience the pain of a miscarriage ever again.
But it's easier today than it was yesterday. And each day it gets easier. It's a heartbreak that will never go away but now it's manageable. I'm learning to live my life with this as part of it, just like my depression.
Depression will most likely be my most constant companion, like a long distance friend who I don't hear from for awhile and then shows up on my doorstep. I don't know when she'll come calling again but I know I can't run from her or hide from her. I won't want to let her in but I know she'll sneak in through a window or something because she's an asshole like that. And I'll deal with her in the best way I can or know how, whatever that looks like. And maybe she'll win one battle and I'll win the next, and I know it'll always be a fight, but in the end, she won't defeat me.
Some days I wonder why I have to deal with so much fucking shit. It seems cruel and unfair. I'm sure there's a purpose or reason for it and right now, I'm struggling to figure out what that is. But along with that struggle, I'm learning to appreciate all that is good because I've survived. I'm still here.
I will continue to survive.
That needs to mean something.
Save