I'm in New York this week visiting my family so I figured it would be appropriate to write something about me being a native New Yorker. Even though I've lived in Delaware for roughly half of my life, I grew up on Long Island and being a New Yorker is like having an STD or something less disgusting that gets in your blood and stays there. No matter how much time I spend away, when I go back, it's like I never left except I always forget about sales tax and that shit throws me off. We don't have sales tax in Delaware so I fail to plan for it and man, does it mess up the price of things. When it says something costs $5, IT NEEDS TO COST $5. Not $5.18. GET IT TOGETHER, NEW YORK.
Moving on.
As I said before I got distracted, there are some part of me that will remain forever a New Yorker despite my years away. Like these:
I will always believe that bagels or pizza or Italian Ices (hey there, Ralph's) are better in New York (and, let's be clear. By "New York", I mean everything below Westchester County. Upstate is a whole different animal).
I will always bleed orange and blue and will never, ever defect to the dark side of sports. And by that, I mean becoming a Philadelphia sports fan (sorry, Steph).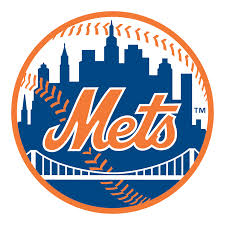 I will always play Jewish geography. For those unaware, it's a game that I'm pretty sure New Yorkers invented where two Jewish people meet and they see how many people they have in common. There's usually one. It's weird.
If I tell you that I'm from Long Island, and you tell me you know someone who lives there and ask if I know them, rest assured, I do not. Long Island has A LOT of people and I'm pretty sure I don't know your college roommate's uncle's friend's daughter's first grade teacher. Unless they grew up in my town and are roughly my age. Or they're Jewish (because see above).
While we're on that topic, if you ask me where on Long Island I'm from and I tell you and you nod like you know what I'm talking about, I will always know when you don't, especially if you say something like "oh, that's near The Hamptons, right?" No. No, it's not. Visiting there one time does not make you an expert.
If I do meet someone from Long Island or even Queens or Brooklyn which is like NYC lite but like Long Island's moderately cooler older cousins, even if we grew up in different parts, it's an instant friendship. And if not friendship, it's at least a good hour or two of conversation. We're kindred.
I will always, always hate the Belt Parkway. I'm pretty sure the road to hell is an exact replica.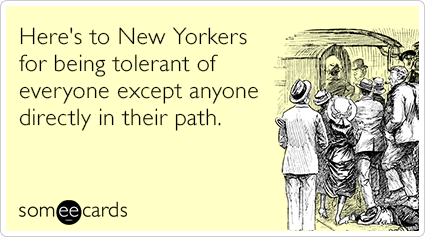 I will always talk fast, drive fast, be cynical and sarcastic, say "coffee" and "talk" and"dog" other words like that exactly the way you expect a New Yorker to say them and #noshame and yes, my husband has a mild Southern accent and yes, when we fight, it kind of sounds like the Civil War but again, #noshame
I will always cringe when I hear people call New York City "The Big Apple" or something else horrifically cheesy. It's how we know you're a tourist or trying too hard. It's "The City". Nothing else. Also, Manhattan is not the only part of the city. If you don't know all 5 boroughs, well…learn your NY geography.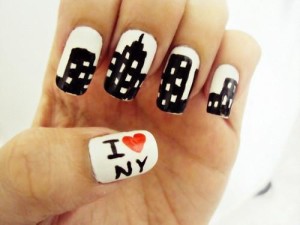 I will always feel nostalgia and pride for how and where I grew up because, despite all the years I spent clamoring to leave, I know I couldn't have grown up anywhere better.
I will always be okay with the label "New York native" because if I'm going to have a label, that's a pretty good one to have.
Save