This week, I'm pleased to bring you an interview with my musical and literary twin, Erin, who blogs from Australia at TexErin in Sydneyland. Make sure to check out the interview archives when you're done!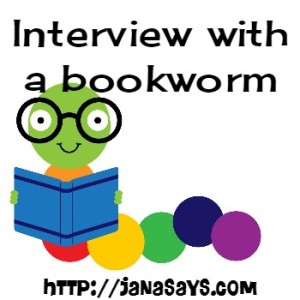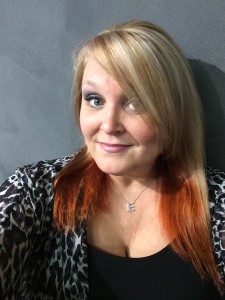 Howdy!  I'm Erin, a proud Texas woman who moved to the magical wonderland of Sydney, Australia late 2008.  I blog at TexErin-in-SydneyLand.  Jana and I connected through the blogger world for our love of books, rock music, and sarcasm.  I'm a mama to 5 fur kids, a step-mama to 2 kids, and a wifey to 1 guy.  At my blog, you'll read about all of these things and other random stuff.
Books.  I like books.  I like books a lot.  Let's talk about books.
Jana: Why do you enjoy reading?  
Jana: How do you decide what to read?  
Erin: Good Reads is helpful.  So is the Show Us Your Books link-up.  I participate in approximately 4-6 book challenges a year.  Plus, I wander around the library or a favorite second hand bookstore and interesting little gems.
Jana: Who are some of your favorite authors and/or genres?  
Erin: I read a mix of fiction & non-fiction, mystery/thriller, memoirs (especially rock star bios), YA, historical fiction, and more.  If I had to choose just one favorite author, I'd say John Sandford.  I've read every book the guy has written (except the ones listed in his "ETCETERA" category on his website).  In my experience I've found that if you are a crime/thriller/mystery reader, you will often find at least one or two authors that you will stay loyal to and read everything in the series that they publish.  That's me with Mr. Sandford.  Karin Slaughter is another one, and I've recently fallen in love with Melina Marchetta and Jonathan Tropper (who are not crime/mystery/thriller writers).
Jana: What's your favorite book or a book you always recommend?
Jana: Do you watch movie adaptations of books? What do you think of them?  
Erin: Sure.  Mostly, the book is better…but every now and then, a movie surprises me and is really, really, realllly good.
Jana: Ebooks, paper books, audiobooks, or a combination? Why?  
Erin: Paper books.  Always and forever.  Except when I visit my dad and he has a new book on his e-reader that I can't wait to read.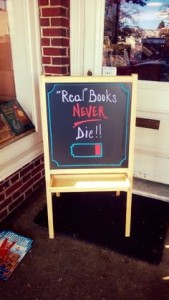 Jana: Do you use the library or buy books?  
Erin: Both.  I've been using the library more and more.  I'm a fan and supporter of local second hand bookstores.  I've pretty much stopped buying books from the big guns unless I show no self-control.  It can happen.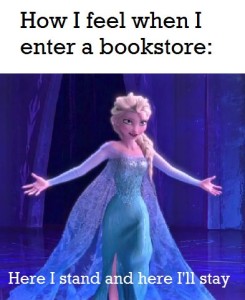 Jana: Does it offend you when people call you a bookworm or book nerd? Why or why not?
Erin: Absolutely not.  I embrace it.  Most people that say this mean it as a term of endearment. And, if they don't, they don't know what they're missing.
Jana: How do you find time to read?  
Erin: I commute via train approximately 12 hours a week.  Plus, most nights, I take a hot bath and read some more.  I've pretty much eliminated most of my television watching.
Jana: What's one piece of advice you'd give to people who say they don't enjoy reading or don't have time to read?  
Erin: Find something to read about that you do enjoy, even if it is a weekly magazine.  Then, be open to someone who knows you well and is an avid reader to recommend or buy you a book. Try it.  Turn off the tv for a week, and try reading.  
Save