I am a voracious reader. It's not uncommon for me to be in the middle of two or three books at a time. I've been known to finish 3 books in a week. I have an ever growing to-read list that will never be tamed. I'm pretty sure the librarians at my local library are pretty sick of me. And I've only been living here for 4 months.
Which is why, when I joined Goodreads 2014 reading challenge, I only picked 37 books instead of 50 or more (which is what I'll most likely wind up doing). I didn't want to force myself to finish a crappy book just to meet an arbitrary goal. There are too many books for that. So I went with a more reasonable and sane 37 (insert quote from Clerks) in honor of my 37th birthday this year.
But you're not here for that. You're here to see what posts made this week's Carnival of Personal Finance. You can read on for that. And I've also included a few of the nonfiction books on my list just in case you're looking for ideas to round out (or start) your to-read list:
Editor's picks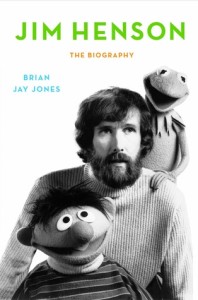 Lenny from Best Money Saving Blog presents You can embrace Digital Marketing even on a Small Business Budget, and says, "While digital marketing definitely has its merits many small business owners are hesitant to use it simply because of the time that they believe it takes to make it work."
Sam from The New Business Blog presents How to Build a Brand People will Adore, and says, "Many people outside of marketing think of a brand as sort of this false cover that is given to a product or service in order to con them into buying something that they do not actually want or, even worse, do not need."
Marissa from Thirty Six Months presents The Joys of Freelancing, and says, "One of the things that I really enjoy doing is mentoring freelancers. I work in the start-up world, and freelancers are a big part of that. I get to see the ups and downs of that world every day. It is fascinating to see how people price their time, and creative abilities."
Alexa from Single Moms Income presents Resolution #2 ? Digital Organization and Putting Systems in Place, and says, "You know when you do not check your email for a few days and then you start to dread it because you just know you are going to have like 100 messages in your inbox? That is how I was feeling yesterday."
Amanda from My Dollar Plan presents New Year's Resolution: Frugal Ways to Cut Back on TV Time, and says, "Cutting back on TV is a great idea! But how do you do it without filling your time with costly activities? Here are some ideas!"
Kylie Ofiu from Kylie Ofiu presents 10 Steps For Success With Goals, and says, "Setting, sticking to and achieving goals feels great, but can sometimes be a little hard. Here's 10 steps plus tips from others on how to do it all from setting your goals, staying motivated and right through to completion of your goals."
New Year's Resolutions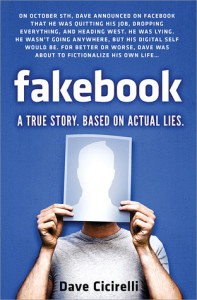 Mario from Debt BLAG presents Don't make New Year's resolutions; set smart intermediate goals instead
Stefanie @ The Broke and Beautiful Life from The Broke and Beautiful Life presents 5 New Years Resolutions Worth Making
Sean Smarty from Growing Money presents 10 New Year Financial Resolutions 2014
Pauline from Savvy Scot presents New year financial boot camp: utilities and bill check-up
Real Estate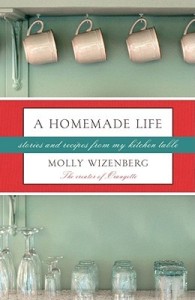 Miss T. from Prairie Eco Thrifter presents Inefficiencies in Homes to Look for as a First Time Home Buyer
Pauline from Reach Financial Independence presents Are You Ready for the Challenge of Real Estate Investing?
Pauline from Make Money Your Way presents Real Estate Investing
Marissa from Finance Triggers presents How to spot a good mortgage broker from a bad one
Investing and Retirement
Jim from Critical Financial presents Powerwave Technologies | My Ah Ha Investment Moment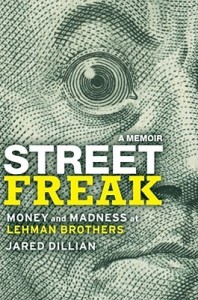 Jeff Rose from Good Financial Cents presents The Prosper Vs. Lending Club Experiment
David from Financial Nerd presents Trends in Interest Rates in 2014
Aaron from Aaron Hung presents Looking for investment advice on Twitter? These new Tools will help
Michael Kitces from Nerd's Eye View presents Understanding The Two 5-Year Rules For Roth IRA Contributions And Conversions
PK from Don't Quit Your Day Job… presents Expected Real Returns on BAA, AAA, and 10 Year Treasuries
Graham Clark from Moneystepper presents FTSE 100 diversification ? performance of the top 10 consitutents
Emily from Evolving Personal Finance presents When to Pass Up a Company Retirement Match
Ray from Squirrelers presents Taking a Pension or Lump Sum: What Would You Do?
Bob from Dwindling Debt presents What's the Secret to Early Retirement?
Personal Finance and Saving Money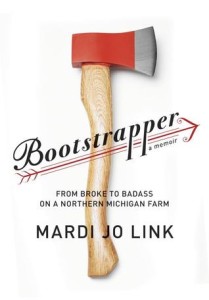 Daniel from Make Money Make Cents presents Want to make smarter money decisions? Use these tips from Economist Noreena Hertz
Jay from Daily Fuel Economy Tip presents Hypermiling ? 5 Tactics to Reduce Gas Consumption
Oscar from Money is the Root presents Need to binge shop? Your local dollar store has bargains, but maybe not all of them
Katie from IRA Basics presents Benefits of a Budget
Alexa from Defeat Our Debt presents 7 Ideas for Saving Money on Food
Lily from Paying Debt Down presents Money Saving Holiday Shopping Tips 2013
Jason from The Money Makers presents Olivia Wilde is Having a Baby: What are the first-month expenses?
Monica from Monica On Money presents How My PT Cruiser Saved Me $27,600
Eric from Narrow Bridge Finance presents 4 Uncommon Ways to Start Saving Money this Year
Jack from Money Saving Ethics presents Holiday Travel Tips 2013
Miscellaneous Money Stuff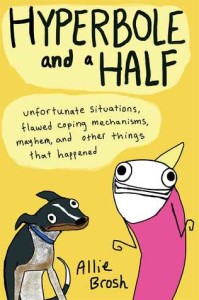 Natalie from Debt and the Girl presents Joy is Separate from Circumstance
Larry from KrantCents presents Technology Has Made Me Lazy or More Productive!
Holly from Club Thrifty presents Social Framing
Sustainable PF from Sustainable Personal Finance Blog presents Would You Use an Alternative Currency?
Andrea from So Over This presents Movers Destroyed My Belongings ? Saga Continues
Hadley from Epic Finances presents Why did the Founder of Barnes
Amy from Money Mishaps presents Why do some Credit Scores FALL after paying off a Loan?
Matt from Budget Snob presents Don't Worry about your Credit Score being affected by These 5 Things
Justin from Edward Antrobus presents Is that awesome Review a Fake?
FI Pilgrim from FI Journey presents Would You Become Self Employed For Less Money?