I spend a lot of time alone. While it's true that I like it, being left alone with my own thoughts and imagination often lends itself to me having way too much time to think about things. Important things. Life altering things. Things like: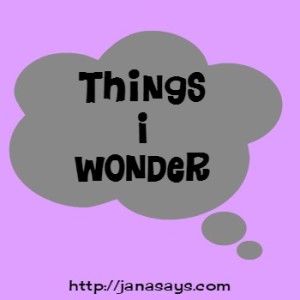 Just how much money have I spent at Wawa over the years?
If the human head weighs 8 pounds, how much do my boobs weigh because I'm pretty sure mine weigh more than a head.
How would I go about weighing my boobs to find out? Would a produce scale work? Or maybe one of those scales drug dealers use?
Why do so many people hate black licorice? It's delicious. I don't understand the vehement hatred.
Will I ever be able to use flour and have it not look like I'm dealing coke out of my kitchen?
Why does Jelly Belly continue to make the buttered popcorn and toasted marshmallow flavored jelly beans? Seems like a waste of money. I have yet to meet a person who likes either of them. They taste like vomit and I can't possibly be the only one who gets irrationally angry when one sneaks into a handful I've tossed in my gullet.
How does one get a job naming nail polish? I think I'd be good at a job like that.
How do my dogs know the precise moment I'm finally comfortable to decide that's when they need to pee?
What's the deal with all these posts about parents letting their kids dress themselves going viral? It is really that big of a shock to anyone that kids pick out weird combinations?
Why does the internet tell me I'm doing everything wrong? I make coffee wrong. I make peanut butter and jelly wrong. I eat sushi wrong. I poop wrong. I'm getting a complex and feel like I'm failing at life. Can we get it together and maybe start telling people all the things they're doing right?
Has the chick who started that whole dress debate gotten hate mail? And as far as fights she's started as a result of posting that fucking picture, how does she compare to Monopoly? I think it's probably close. Monopoly has years of experience but the internet is vast.
Is there a word for the panic sets in where you're at someone else's house and you use the bathroom and the toilet looks like it's about to overflow after you flush? I feel like there needs to be.
I don't have a shovel buddy. I need to get one of those. I should probably start by getting some friends first. (Side note—I finally worked shovel buddy into a post! I've been wanting and needing to do that for years)
Is there something wrong with me that I genuinely don't care that Paul McCartney is headlining Firefly this year? I feel like I should care more since it happens less than an hour from my house, yet I don't.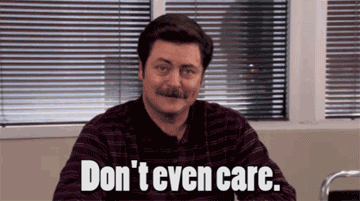 I wonder if I practice enough, I can keep my eyes open when I sneeze. I sneeze a lot when I'm driving so I feel like this is a safety precaution. Also, if I can do it, can it qualify as a defensive driving discount?
What do you guys think about when you're alone? 
Save