Hey! Remember me? I used to write regularly and then I abruptly stopped for no reason other than I have become incredibly lazy with nothing interesting to say. But I figured I'd stop by and recap a bit what's been going on.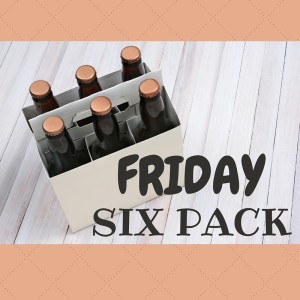 Reading. Lots of books. Picked up one new one from NetGalley (The Cuban Affair by Nelson DeMille) and have dwindled the library pile down to 3 but I think I need to let one go. It's just too…something for me right now and I can't do it. Next Show Us Your Books is August 8.
Watching. Ozark. It's a Netflix show with Jason Bateman and Laura Linney and it's absolutely excellent. If you have a chance, I highly recommend it. I've also been watching Snowfall, I'm Dying Up Here, and I am really looking forward to the new season of Ray Donovan. 
Eating. A new tomato sauce made with diced tomatoes, butter, a little bit of sugar, salt, and pepper. I have been purposefully making foods I can put it on almost daily. It's amazing. 
Grieving. Chester Bennington. I was on my way home from Myrtle Beach, listening to the OJ parole hearing (yes. I did) and scrolling through IG when I learned that yet another amazing and talented performer took his own life. I've written extensively about this topic but I feel the need to address it again. As someone who battles depression, it absolutely breaks my heart that someone's demons can make them feel they're not worthy of life. DEPRESSION LIES. It lies so hard. And not just to famous people. It doesn't care who you are, how much money you have, what you look like, or anything else. It's an unfortunate equalizer and I wish there was more I can do to make anyone suffering realize that they matter. Their lives matter. People want you here. I want you here, even if we've never met. I care about you. And if anything comes from Chester's death, it's more awareness of depression and suicide and hopefully it opens up avenues for discussion and awareness and education. Break the stigma. People's lives literally depend on it. 
Raging. Rehashing and recapping the horrors that 45 continues to inflict on this country is futile because as soon as you write about one thing, something new happens and it's a never ending shit cycle. You all know what's going on and I'm confident you're as appalled and disgusted as I am. Because the kind of hatred that he incites is despicable. It's beyond the pale. And it's fucking fascism. And if you don't think that what's going on smells like what happened in Germany, then we need to talk. And do not tell me that it's appropriating the term "Nazi". It's not. Nazism was born from a very specific political agenda rooted in hatred and authoritarianism and people being complicit and in denial and does that sound familiar? IT SHOULD BECAUSE THAT'S WHAT'S HAPPENING HERE. And I cannot take it one day longer. I live outraged on a daily basis due to the incomprehensible and inexplicable hatred of anyone who's not a rich white man. I don't fucking get it. Poor people, women, LGBT people…I simply cannot wrap my head around why their existence is so offensive and means that they are undeserving of basic decency and respect and access to services like food and health care. It violates the Judeo-Christian beliefs that he and his supporters and those afraid of him so openly and conveniently use when it fits their hateful and spiteful agenda and it makes me angry and sad and frustrated. The only comfort I have is knowing I'm not the only one and those with bigger and louder voices than me are using them to openly confront this despicable behavior. And also? The fucking Mets traded Lucas Duda. There really is no justice in this world. 
Laughing. So, to offset all the rage, here's what's making me laugh: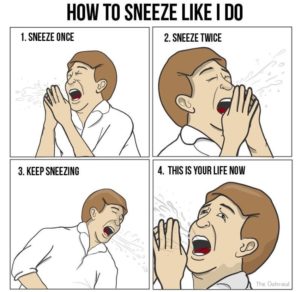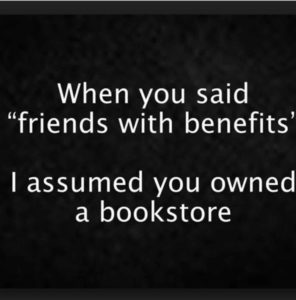 So that's the latest. I'm hoping to get back to normal at some point soon. I miss you guys and I hope you all are doing well and I can't wait to catch up!