This week was filled with drama to the 2873th degree, both personal and political, and I'm too drained to rant about either one. But I cannot anymore with this shit Congress or administration of ours and about to lose my fucking mind and it's best if I don't even start so my head doesn't explode.
Let's move on to the mundane instead. Oh, and it's only a 5 pack this week. Sorry about that.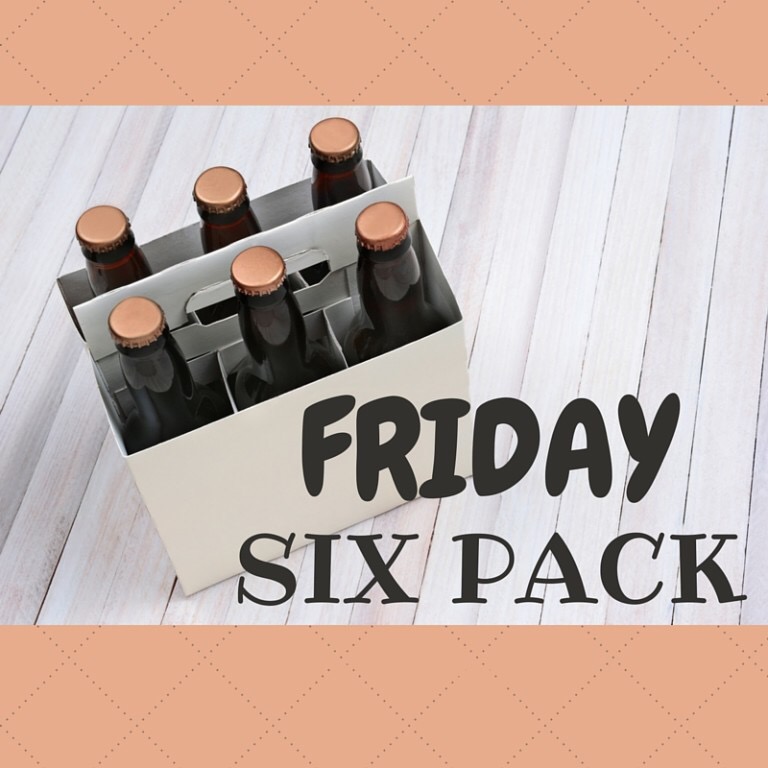 Reading. Finished Party of One. Started Searching for John Hughes. Requested a couple from NetGalley and picked up two (All Grown Up and I Fired God) from the library. Show Us Your Books on Tuesday!
Watching. The Netflix adaption of 13 Reasons Why. I don't want to say too much about it but I'm curious what others think. Also, after waiting for a year, Prison Break! Let me be clear. I get it's not that great and absolutely absurd but I love it anyway. And Wentworth Miller. *swoon*
Listening. Do you guys listen to True Crime Garage? If not, you should. Anyway, they just did a 4 part series on this one case and it was absolutely the most fascinating and interesting one they've done in all their episodes. It's called The Boys on the Tracks and it has drugs and murder and corruption and Bill Clinton. If you have 4 hours, give it a listen.
Trying. Hand lettering. I actually did practice some. The results? Shameful. I need a lot more practice before I share anything publicly. I did buy some brush marker things and my art teacher neighbor said he'd help me with some techniques. I might actually be able to do something artsy! This is very exciting news!
Laughing.
Hope you guys have a great weekend! I'll be in Baltimore for our last competition before Disney and I am thrilled that it's the last regular one. So is my bank account.
Don't forget about Show Us Your Books on Tuesday! Can't wait to see what you've been reading!