I figured that in light of Monday's rant, I'd lighten the mood up a bit around here by once again stealing borrowing from Steph's 3 things prompt.
Here we go.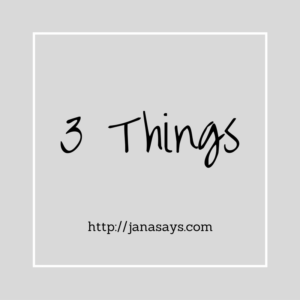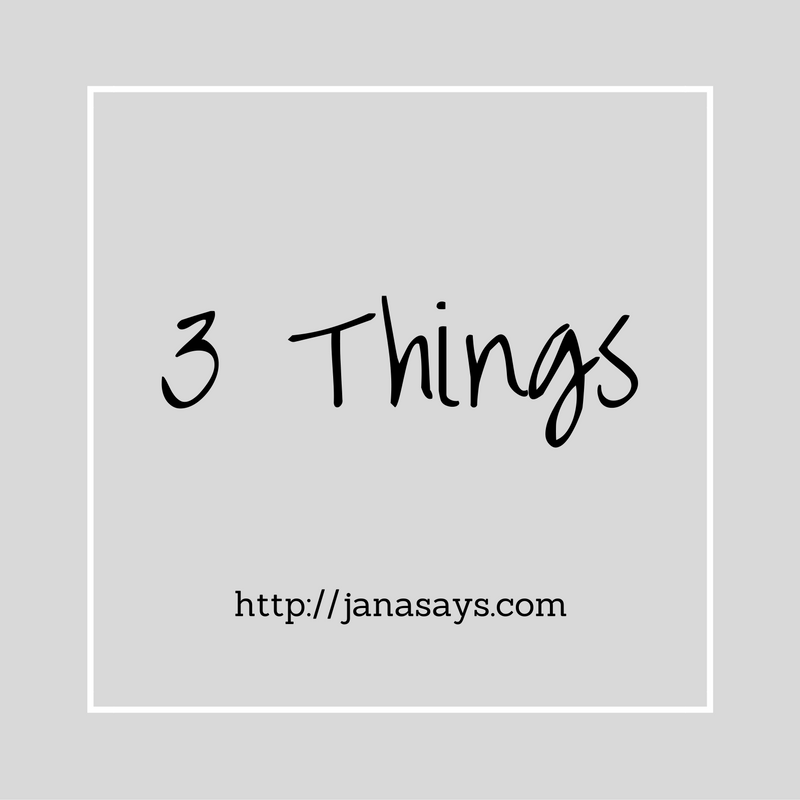 Three things I frequently forget
Where I put my phone
Where I park my car
Email
Three errands I love to run
Library day
Concord Pet (local pet store)
CVS or any sort of drugstore

Three errands I hate to run
Grocery shopping (because god forbid I actually get everything at once)
The hell that is Walmart
Goodwill drop off (this can also be found in "things I frequently forget." Please note that my gym is ACROSS THE STREET from our Goodwill and yet I still don't do it.)

Three restaurants I want to try
I legit have no answer for this. Oh, wait! The Drunk'n Baker. It's a bakery which I'm assuming counts. Other than that, I haven't really given much thought to restaurants.

Three famous people I'd like to meet
Billy Joel
Kate McKinnon
Jennifer Weiner

Three famous people I'd like to avoid
Juliette Lewis
Penn Jilette
Ann Coulter

Three things I recommend
Piña Coladas
Getting caught in the rain
A Spotify subscription.

Three books I loved in the elementary/junior high days
The Babysitters Club. All of them. I'm not picking just one.
Sweet Valley High. See justification above.
Remember Me–Christopher Pike

Three things I always look forward to
Vacations
Starting a new book
Naps
Three things I always dread
Running into people I don't like
Laundry
Early report times at cheer competitions
How about you guys? What are some of your responses? 
Save