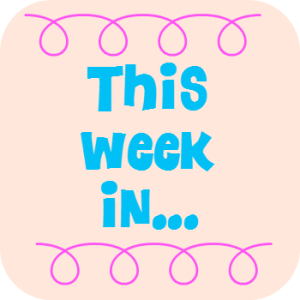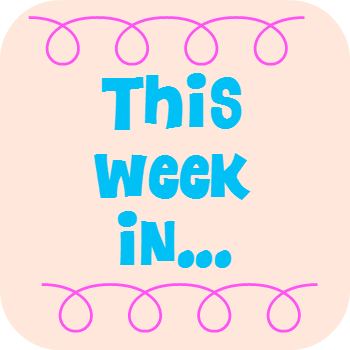 At least I think it's volume 34. Maybe it's higher. I've lost count. But I don't really think it matters much since today is THE MARTIAN DAY!!! Or, as it's known in my house, the day I got my husband to use a vacation day so we can go see a movie while the child is in school because The Martian is the only book we've ever agreed on in our 19 year relationship so of course we have to go see the movie at the earliest time possible.
Also, Erin told me that you get to see Matt Damon's ass in the movie (and even if it's a body double I'm pretending that it's not). Alerting you to a sighting of your celebrity crush's naked butt is the sign of a true friend.
Let's see what else happened this week.
Added Radiant Angel by Nelson DeMille to the DNF pile. Finished Modern Romance and picked up 4 more books. Lots of rain and impending hurricane means hours of reading time. Also, don't forget that Show Us Your Books is on October 13. It's the one year anniversary and Steph and I have some presents for you to thank you for a year of support and engagement.
Gave a couple of new shows a spin. The Grinder (with Rob Lowe and Kevin Arnold Fred Savage), The Bastard Executioner, and The Muppets (of course). Love the first two. Hopefully The Grinder didn't use up all its good stuff in the first episode. The Bastard Executioner is violent and disturbing but quite good. The Muppets, though. I don't want to say anything bad about my beloved Muppets but this show? Not so great.
Speaking of TV, does anyone know where I can watch Fargo, Season 1 for free? I really want to watch season 2 but not without watching the first one ahead of time.
THE METS WON THE NATIONAL LEAGUE EAST FOR THE FIRST TIME IN 9 YEARS!!! Let the playoffs stress being.
Worked on one of my fall projects: organizing all my Pocket links. I have a ridiculous amount of saved links and need an easy way to access them, specifically the recipes and the ones I want to share with you guys. I'll be publishing the full list of fall projects on Tuesday.
Read author profiles on Patrick deWitt and Andy Weir. My #booknerd heart is full.
Read these interesting articles: Buzzfeed nailed the differences in the way people treat physical and mental illness. Mashable shared some Easter eggs in The Martian inspired by actual NASA things. This post on envying wealthier parents. Rage Against the Machine's bassist apologizing for Limp Bizkit. And this infographic with the 69 rules of punctuation.
Found this funny around the interwebs: 
Hope you guys have a wonderful weekend, whatever you choose to do. See you on Tuesday!
Save