Ordinarily Erin and I do these playlists on the last Thursday of the month but since the last Thursday of this month is Thanksgiving, we're bringing it to you a few days early. Also, we usually group all of our songs into one big list; this month, we've broken it down because we wanted to explain why we're thankful for the songs we picked. So when you're done reading my picks, go visit Erin to read hers. 
When Erin and I thought of the idea for this playlist, I thought picking songs would be easy. After all, there isn't a day that goes by I'm not thankful for all the music in my life. But as I narrowed down the list, it became increasingly difficult to choose (only picking about 5 or 6 songs didn't help). So I added some criteria: songs that I've listened to for years, songs that transcend stages of my life, songs that have a special meaning, and songs that I go to when I need something specific.
I confess that it didn't make it much easier to pick but it helped some. So here's what I've got for you:
Count on Me by Default–This song was a loose interpretation of popular when I was pregnant with the child way back in 2006 and maybe it was the pregnancy hormones, maybe it was the lyrics, but every time I heard it I got a little (read: a lot) weepy. It still makes me choke up at times and if I ever made a playlist of songs for my daughter, this one would be at the top. So, I'm thankful that this song gives me words to say to her when I'm at a loss, or the words that I will say to her when I can't.
Reach for the Sky by Social Distortion, Troublemaker by Weezer, and The Middle by Jimmy Eat World–I'm lumping these songs together because they're my go-to songs for motivation or when I'm feeling down about my career choices or stage in life or just a case of the blahs about everything. They're my kick in the ass trifecta, if you will. Every time I listen to them, it gives me just the mood boost I need to realize I didn't make all the bad choices and eventually, I'll get to where I need to be. I'm thankful for these songs because it's nice to have some rockin' jams to help me when I'm feeling like crap.
This is the Time by Billy Joel–I know! A HUGE departure from the rock songs you're used to from me. But once I explain, you'll get it. If there was ever a song that encapsulated nostalgia for me, it's this one. Not only does it bring up many, many fond memories of sleepaway camp, but I feel like it's what describing living in the present and cherishing all the moments should sound like. I'm thankful for this song mostly because it's just so beautiful. (see also: Here's to Us by Halestorm)
Subdivisions by Rush–If you read Ready Player One, you most likely remember (or don't) the reference to this song. I threw a bit of an excited fit because it's basically my favorite Rush song. I first heard in high school, around 1991 or 1992 (it was released in 1982 but I was 5 so it makes sense that I didn't hear it for another 10 years), and my first thought was "OMG, this song! It gets me! This is exactly what it's like living here!" And then it was on repeat on my CD player. I'm immensenly thankful that this song came to me at a time in my life when I needed it and helped a very weird, very lonely girl feel not so lonely and weird.
Honorable mention: If You're Going Thru Hell by Rodney Atkins. Yes, it's a country song. Yes, I know that's WAY off base for me. But this song meant a lot to me when I was in the deepest recesses of my depression and I'm thankful for its understanding and message that yes, things are bad now but don't let it get you. Ask for help. It'll get better.
I had a dozen or so other songs I could have used but many of them are by women and Erin and I have a playlist devoted solely to badass women coming up in January and I didn't want to duplicate songs.
While these are the ones that stand out, I'm mostly thankful for music in general. It means as much to me as books do. I appreciate music like some people do a painting or a photograph and it makes my life that much fuller when I can put a song to an event or memory. It reminds me of people who've come and gone, times and places I might have forgotten, and helps me work through emotions, good and bad.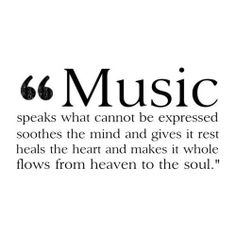 What are some songs you're thankful for?
Save