I'd start off this week's recap by mentioning the snow, or lack thereof, but that seems like it's all been done to death this week so instead, let's just jump right in and see what happened This Week in Jana's Life.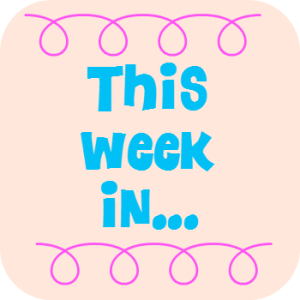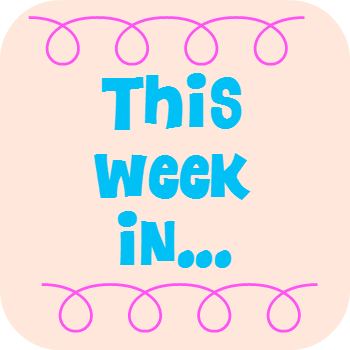 This week in reading…Still working through The Short and Tragic Life of Robert Peace. When that's done, I'll move on to All the Bright Places because my library actually has one copy!!! In other news, I've checked out The Goldfinch for the 9204723th time and I still have yet to read it. I think I need to surrender the fantasy on this one.
This week in being an adult…I made an appointment with a GI doctor to deal with some issues that have been plaguing me for a long, long time. Longer than I should admit. But I put on my big girl panties and made the appointment. It means I have to postpone my haircut but hell, that's waited long enough. What's a few more days?
This week in travel planning…In addition to our big trip to Disney in April, I'm planning some short day trips to get me through the spring. Living in Delaware doesn't have many advantages outside of tax free shopping but one perk is the proximity to 4 major cities (plus the beach). In less than 2 hours, I can get to Philly, Baltimore, DC, and NYC. I'm actually taking advantage of this in the upcoming months.
This week in celebrating…We're headed to Long Island on Saturday to celebrate my dad's birthday (1/28) and my nephew's (2/1). Plus, I get to see my grandmother who is finally moving back up to NY from Florida! There might also be a surprise addition if time permits. Stay tuned on Instagram for that. (It's not a new pet. Although I want one because I want all the dogs).
This week in TV watching…Guys, the final season of Parks and Rec is both awesome and making me so sad. I don't watch many comedies besides this one, Mom, and Big Bang and I can't not have any on my viewing schedule. Suggestions?
This week in being annoyed by Buzzfeed…Hey, Buzzfeed! Enough with the Harry Potter shit. Also Friends. We get it. You like it. But enough already.
This week in wishing I had more money…I found out Rush and Billy Joel will be performing in Philly this summer. They're two of my favorites and I've seen them before but they're old and I don't know how much longer they'll be around so I feel like I need to go see them now except I really can't afford to.
This week in writing…My book is getting there! I've managed to condense two half started stories into one longer one and I'm working through making it a little more cohesive. Once that's done, I can work on the second half which is mostly mapped out in my head. When this draft is done, I'm going to need proofreaders and people who are willing to give me honest feedback, even if it hurts my feelings (trust when I say nothing you can say to me will be worse than I say to myself). Anyone interested?
This week in laughing…If you follow me on Instagram, you saw the picture of my daughter's math homework and you know why this is funny: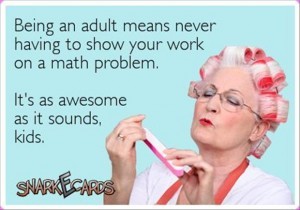 This week in baking…Nadine gave her recipe for peanut butter cookies. Because peanut butter is basically one of the best foods ever, and because I mentioned this recipe to her, here's a recipe for peanut butter cheesecake balls (I can't remember where I found it originally):
Peanut Butter Cheesecake Balls
Ingredients
1/2 cup peanut butter (I suggest using regular creamy, or the fake natural stuff from Skippy or Jif or whatever brand you prefer. The actual natural peanut butter doesn't work right in recipes)
8 oz. cream cheese (full fat, of course)
2 tbsp sugar
Chocolate chips (I don't measure these. I just dump a whole bunch in until I decide it's enough)
Directions
Mix together peanut butter, cream cheese, and sugar. I found using a hand mixer did a fine job. Probably too much for a regular spoon. This stuff is thick.
Add in the chocolate chips.
Refrigerate for 1-2 hours.
Take mixture out of fridge, roll into balls. Put them in the freezer for 15 minutes or so.
Eat.
The original recipe called for them to be coated in melted chocolate but that just seemed like too much effort and way too messy so I skipped that part. Didn't matter, though, because my family ate them like I've been forbidden from ever making them again.
That's all, folks! Have a great weekend and I'll see you back here on Monday or Tuesday (still trying to work out a good blogging schedule). Enjoy the Super Bowl! Or the commercials! Or just the food!
Save