Thank you all so much for your thoughts and comments on Dobie. I miss him so hard and am slowly easing back into normal life or whatever normal looks like now. We do plan to get another dog but it's off the table until I return from Dallas which is actually better for all of us, Barkley included. And as far as rejoining the blogging world. I'm getting there.
In the meantime, here's what my life looked like this week when I wasn't crying.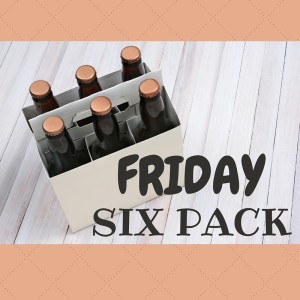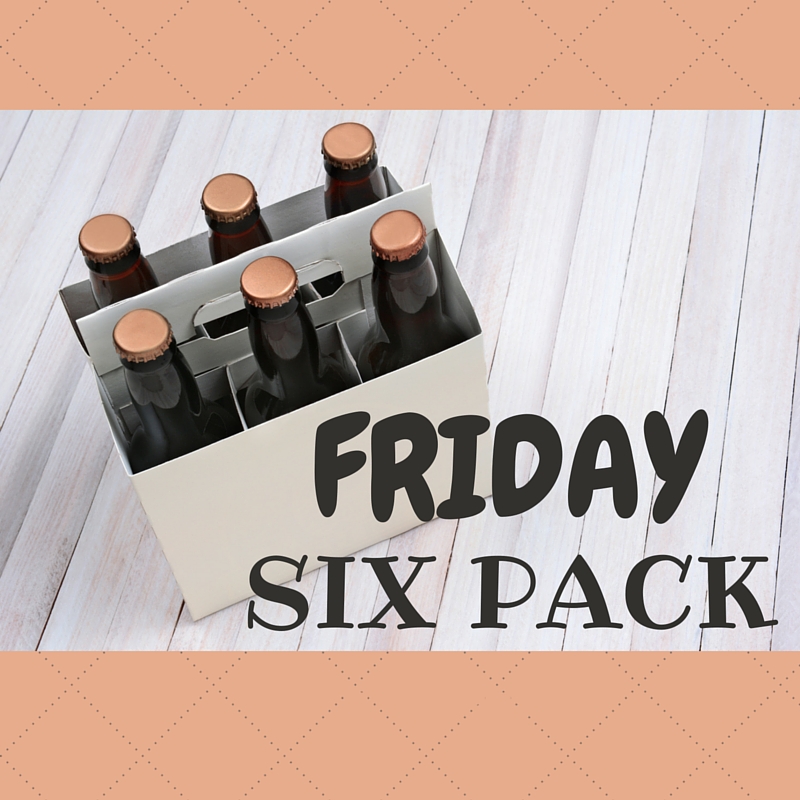 Reading.American Fire by Monica Hesse. I planned to start Caroline but this one called me instead. Haven't bothered to look at NetGalley or get anything from the library. Three year anniversary for Show Us Your Books is Tuesday and that means giveaway and prizes!
Watching. American Vandal. It's a Netflix parody of true crime docs but it's incredibly hilarious and well done and definitely stands on its own merit. I also started The Disappearance of Maura Murray. Fascinating shit, that case.
Listening. I'm trying to get into some new serial (not Serial) type podcasts and I found Small Town Horror which is okay but not my favorite. I have a couple of others that I'm looking forward to but if you know of any in the vein of Homecoming or Alice Isn't Dead, send them my way, please.
Eating. Um, well, really nothing beyond basic sustenance. I don't eat when I'm grieving (although I binge when I'm stressed) so I've been on a steady diet of coffee, cheese, and tortilla chips. If you have any recipes that might help bring back my appetite, please also send them my way. If they can be adapted into gluten free, all the better.
Raging. Watching the events in Las Vegas and the horror show of 45's trip to Puerto Rico and the new abortion ban that passed the House and the lack of vote to reauthorize CHIP and now 9 million kids are uninsured unfold when you're in a fog makes it hard to really process all that you're seeing. Where I want to see red, and believe me I do, I just feel helpless instead. I CANNOT handle what the orange menace is doing to this country and to see people like Pitbull and Bethenny Frankel and Mark Cuban and Ricky Martin and others step in overwhelms me to the point of crying even more. And then there's the Second Amendment. I've never really expressed my opinion on this in any forum but here goes. I have absolutely ZERO problem with the amendment itself. I have no problem with people owning guns for their own safety, protection, or simple amusement. You feel that you need a conceal and carry permit, have the fuck at it. There are thousands and thousands of responsible, normal gun owners in this country and it is their right to do so. HOWEVER. We have a serious fucking problem with mass shootings. We have a serious fucking problem with access to assault rifles and unhinged lunatics who procure them and the accessories needed to turn them into even bigger weapons of mass destruction. We have a serious fucking problems with gun control laws and regulations and an even more serious problem with the gun lobby. People are too afraid to lose a donor than to stand up and protect the rights of concert goers, movie goers, club goers, church goers, women attending exercise classes, people going to work, and KIDS WHO DID NOTHING ELSE BUT GO TO SCHOOL. Freedom of assembly is in the First Amendment and we have a raging problem of the power of the Second usurping the freedom guaranteed in the First.  Gun control and regulation is not taking away the right to own guns. It is limiting access to people who shouldn't have them in the first place and adapting our laws to match the evolution of the weapons and accessories. Assault rifles in their current form weren't a thing in the 1780s when the Constitution was written and I'm confident the Founding Fathers would be just fine with some modifications. We should all be. THE TIME TO TALK ABOUT IT WAS IN 1999 BUT NOW WILL DO, TOO. JUST HAVE THE FUCKING DISCUSSION.
Deciding. To run a bunch of 5Ks next year. I hate running but Dobie loved it and because of his heart, he never could do it as much as he wanted so for the next year, my husband and I are going to honor him by running when we can and in races that support causes we believe in.
I try to end these with something funny so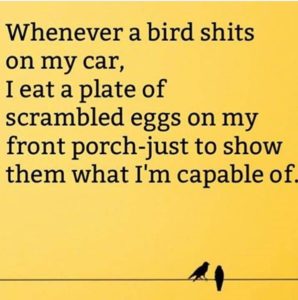 Have a great weekend! Wish me luck as I'm going shopping. I hate shopping.