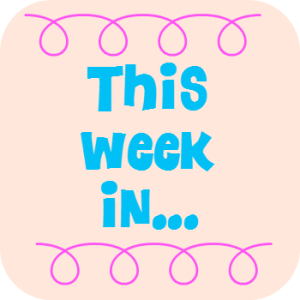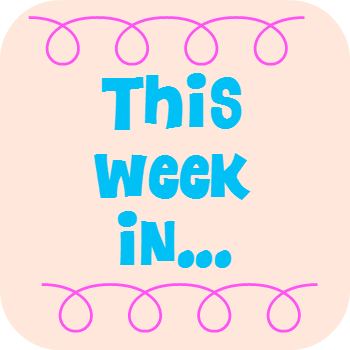 This week in everything that sucks…You know those weeks where everything bad seems to happen all at once? That was this week for me. Not only did I get unexpectedly sick with a cold that came from no where and won't go away, my husband's teaching job decided to cut his pay for one class more than we expected due to enrollment, and if you saw this face on Instagram the other day, you know my dog, Barkley, ruptured his ACL on Tuesday chasing after the mail truck. And guess who doesn't get to see The Breakfast Club in the theater for its 30th anniversary? That's right. ME. All the rage.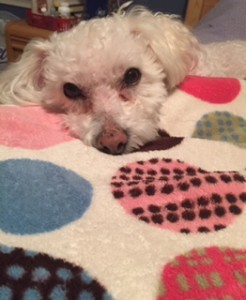 This week in unexpected blessings…Barkley's injury was way less serious than it could have been. He didn't break anything, he doesn't need surgery, and because he's so small, once the rupture heals, he can function just fine (with maybe a little limp). Also, my in-laws are watching the dogs this weekend, for free, while we're in Atlantic City for a cheer competition, we've been getting Showtime for free since the beginning of the month and continuing until the end of May, and I created a tasty recipe for iced coffee using the coffee beans I don't like. No waste FTW!
This week in nostalgia…Better Than Ezra is touring with Uncle Kracker, Eve 6, and Sugar Ray. I got to have lunch with Steph from Life According to Steph (it had been 15 years since the last time we saw each other! Crazy that it had been that long and, for those who don't know, Steph and I were friends in college. Like, all 4 years of it). I have been listening to my iPod with its vast library of songs I had forgotten about. And also reading this list of the best 80s shows.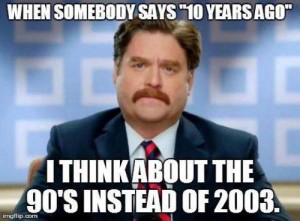 This week in reading…I have been reading Jo Nesbo's The Son for a week now. Ordinarily an eBook takes me only a few days but this book is so long (just shy of 500 pages) and there are a plethora of characters and plotlines that my brain gets dizzy and I have to put it down. That said, it's an interesting book. Full review coming on 4/7 for the next Show Us Your Books linkup (not 4/14 as previously stated). Not sure what I'll pick up next as I have 5 books on my nightstand. Probably whichever one has the closest due date.
This week in things I don't give a shit about…the guy leaving One Direction. I didn't know which one he was, I had to look it up, and there is no conceivable way I could care less. The X-Files returning to TV. March Madness.
This week in internet reading…In a similar vein to the Hot Dudes Reading Instagram account, there was this post from Book Riot on 14 Days as a Public Transit Reading Spy. I love the variety in what people choose to read! As someone who spends a good part of each day listening to music, I found this piece on the scientific effect music has on your every day life to be fascinating. And as someone who used to be great about managing her time but currently sucks a fat one at it, I enjoyed this article about the 7 core beliefs of extraordinary time managers.
Have a great weekend! Hope you get to do something fun or relaxing!
Save