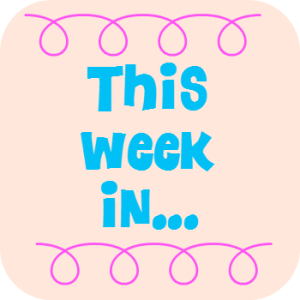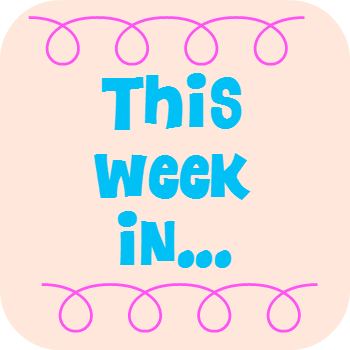 This week in reading…Finished Dept. of Speculation, started Forever, Interrupted, and still trying to work through Alex Woods. I want to like it but I think it might wind up as a DNF for me. And thank you to the 30+ bloggers who participated in this month's Show Us Your Books linkup and the next one is July 14. Mark your calendars now!
This week in TV…Orange is the New Black season 3!!! That is all.
This week in confessions…Last Friday was my birthday and, as you know, people come out of the Facebook woodwork to say happy birthday. That is, of course, you're related to me, in which case you completely ignore the fact that I'm celebrating my birthday. I might not know which of my friends said it but family? I totally keep track.
This week in things that I did…A few months ago, I was interviewed for Media Shower's blog about all kinds of things like blogging and saving money. You can check out the interview here. I also finally got myself a bit organized with my library book due dates (no more fines for me) and the Interview with a Bookworm series? I have plans for a spin-off. Details coming soon.
This week in cooking…I made easy homemade macaroni and cheese. No one in my family likes it so that means it's all for me. Fat girl win!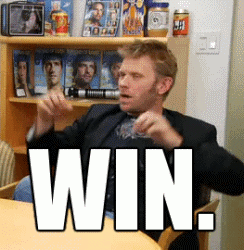 This week in things that are awesome…and also why animals are better than people. Did you read the story about the service dog who JUMPED IN FRONT OF A BUS to protect his blind owner? I can think of  one person I'd do that for and she came out of my body.
This week in internet reads…Scary Mommy was on point with the posts about the struggle of the introverted mother and why I use the f word. Then I read this post on Thought Catalog about 17 things that happen when you're extremely motivated but also extremely lazy. And there was this post about the effects of fiction on the brain which cited all kinds of studies but really left me wondering how I get a job as a test subject for a study of people reading. And because dogs, especially Bichons because, you know, I have two, I loved this senior dog's advice to younger dogs.
Have a great and wonderful and fun weekend! If you're watching OITNB, let me know so we can discuss! If you actually have a life and don't care about OITNB or don't feel the need to watch every single episode in 2 days then I'm a little jealous of you. See you on Monday!
Save