This is one of those weeks where it gets to the end and you're left thinking "where did this week go? What did I do, exactly?" Well, if you're me, the answer is not a whole hell of a lot. Besides reading, getting acclimated to my new job (which I LOVE), and playing some games on my iPad, the week seems to have flittered by. It's okay, I suppose. We're all entitled to weeks like this.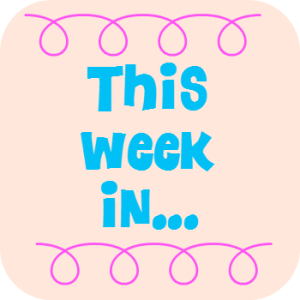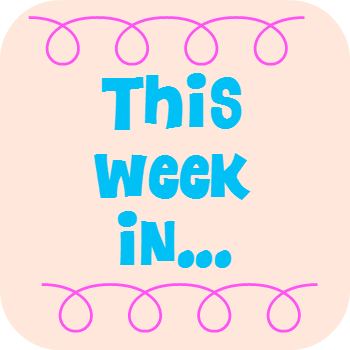 This week in reading…Finished Missoula: Rape and the Justice System in a College Town and Summerlong. Started Saint Anything for the Literary Ladies Book Club. Picked up Shotgun Lovesongs and A Little Life. I've read 4/10 in the LL Summer Reading Challenge with 3 more on my nightstand. Finally, don't forget, this Tuesday, July 14 is Show Us Your Books! Looking forward to learning about what you guys read!
This week in spending money…Or, not spending money. You know those weeks where it seems like everything you need or want to buy is on sale? That was my week this week. The highlights were the free bag of dog food for hitting our number in the frequent buyer program (and, at $50/bag, this was a nice treat) and Essie nail polish being on sale at Walgreen's, plus you got a free nail treatment with your purchase of one bottle. So I finally bought Licorice and got a new apricot cuticle oil. For $5.99
This week in travel planning…Being a lady of modest means, I have to plan my travel roughly a year in advance. Which is why I started pricing rentals in OBX for our family vacation next year (or Cape Cod or Myrtle Beach. I'm open to suggestions) as well as planning for the Book Expo America Conference in Chicago and, even though it's a little short notice, the Book Riot Conference in November as long as football season is over and the child is on break from cheerleading. I'm going with Steph so if you plan to attend, let us know and we'll all hang out together!
This week in things that are awesome…The Confederate Flag, or in an effort to not start yet another argument with the husband, the flag that has come to represent the Confederacy, is coming down from the Capitol in South Carolina. Now, I don't care what you do with this flag in your own time. Wear it, sleep wrapped up in, tattoo it on your ass…doesn't matter to me. But something that symbolizes hatred and institutionalized racism has no business flying in front of a government building. We can debate this if you'd like but you won't change my mind. I will add this, though. Removing the "Dukes of Hazzard" from the air because it's on the General Lee? Absolute overreaction and utter nonsense.
This week in TV…Did you guys watch the Nathan's hot dog eating contest? No? Well, you're luckier than I am because it's revolting but the announcer? He is priceless and he needs to announce all the things from now on. Anytime anyone ever needs to walk into a room, this guy needs to be there calling it. He's hilarious.
This week in internet reads…I know how much you guys love this part of the post because distractions so hopefully I pulled some good ones for you this week. This excerpt from Amy Shumer's interview with Glamour magazine and while I don't generally read or buy such magazines, I'm looking forward to reading the interview in its entirety. I hope they discuss more than just her appearance. This post from Lifehacker debunking some common myths about forming habits. Then there was this one discussing the subtle art of not giving a fuck. And finally, 11 charts that sum up being a book nerd.
Have a wonderful weekend! Make sure to come back on Monday for Interview with a bookworm featuring Kristin (it's moved up a day because of Show Us Your Books)!
Save