Weekly recap. Let's get to it for this very slow, boring, uneventful week.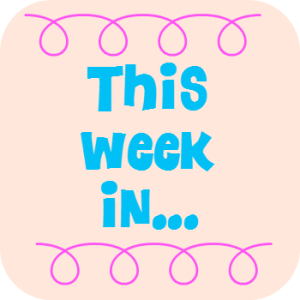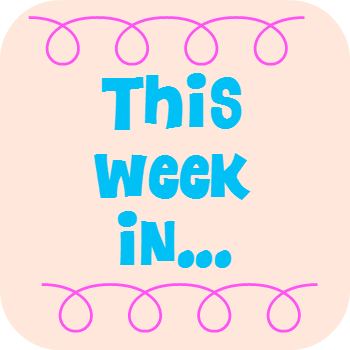 This week in reading…In the middle of Wonder and The Leisure Seeker. Alex Woods, Some Luck, and Big Little Lies are next. Also, this is your friendly reminder for the next Show Us Your Books linkup which happens on June 9.
This week in cooking…I made the easiest dinner the other night, one pot pasta with vegetables. Here's what you do: Mix 2 cups of sauce (I make my own but you can use jarred as well) with two cups of water. Bring to a boil. Add roughly 8 oz of pasta (or, if you're like me, just dump in a bunch of noodles until you think it's enough) and a bag of frozen vegetables. Cook until the pasta is done. Add cheese if you want.
This week in TV watching…Thanks to Kathy, I plan to check out Bosch because you can never have too many gritty cop shows in your life. I also decided that I'm finally going to watch How To Get Away with Murder because I meant to watch it when it aired (and by watch, I mean DVR) and never did. Summer TV sucks so I figure it's a good time to catch up.
This week in gardening…The husband one again created a huge garden in the backyard. Some plants are doing well (corn, pumpkins), and others (peppers, cucumbers), not so much. He did bring volunteers (I call them tributes) home from my in-laws' and they seem to be surviving thus far. Our garden is officially the hunger games.
This week in what the fuck…So where I live has two main residents groups. One is public, anyone can join and the other is a private/secret/whatever group. I was a member of both. I'm not very active on Facebook at all so I didn't visit or post in the secret group with any sort of regularity. I was removed from the group as a result. I know they do that, cull people who they think are lurkers or spies from the public residents group (I know) but seriously, what the fuck?
This week in WHY???…Another installment of The Human Centipede is on its way. I can't even. If you aren't familiar with The Human Centipede, please look it up. It is the most disturbing, fucked up thing in the history of everything and I don't want to describe it or even link to it.
This week in things that are awesome…Did you guys read that Jon Stewart bought a farm in NJ to use as an animal sanctuary for homeless animals? Could he be any more fantastic?
This week in internet reads…Loved this post from The Accidental Missionary (not a blog I read regularly but someone I follow posted a link to this post) about how moms need to stop being overachievers. This post on Social Media Week calls those of us born in the late 70s/early 80s The Oregon Trail Generation since we never really feel like Gen X or Millennials, and how we're different and why we don't identify fully with either group. Then there was this list of 14 Things Every Fat Girl Needs to Hear (although I feel like we can take out the word "fat" because every girl needs to hear these). And finally, this interview with Amy Schumer, Kate McKinnon, Ellie Kemper, Lena Dunham, Gina Rodriguez, and Tracee Ellis Ross in The Hollywood Reporter. Ladies are fucking funny, yo.
That's it for this week. Have a great weekend, y'all! See you back on Monday!