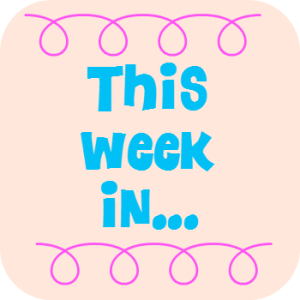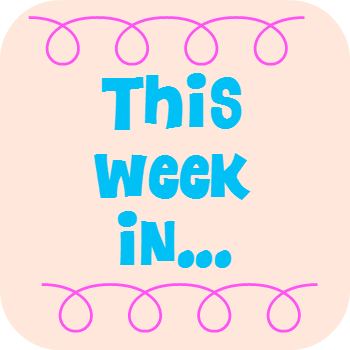 This week in reading…Finished Let it Be and The Long Home (2 books on my Literary Ladies list), started Missoula, and I'm about 3/4 of the way done with Please Don't Come Back From the Moon. And I learned that the author of one of my favorite books, The Sisters Brothers, has a new book coming out in September. I might have done a little jig of glee when I learned that. Also, mark your calendars–the next Show Us Your Books linkup with me and Steph is July 14th.
This week in movies…Did you guys know that there's a new movie in the Rocky series coming out this fall? It's not about Rocky, though. Well, I mean, it sort of is but it centers on Apollo Creed's son. Who's played by Michael B. Jordan. Or, as I refer to him, Vince from Friday Night Lights. It looks pretty kick ass, too.
This week in TV…Last Comic Standing. Hell on Wheels. Denis Leary's new show Sex&Drugs&Rock&Roll. What do they have in common besides showing my ridiculously eclectic taste? They all start this month! I might actually watch some TV that's not John Oliver! Because let's face it, this season of True Detective is pretty damn terrible and I need something to watch.
This week in music…Shinedown released a new song, "Cut the Cord". I will listen to Brent Smith sing the alphabet I love his voice so much but I'm on the fence about this song. Take a listen. What do you think?

This week in creepy shit I do…Do you guys also do that thing where you start reading a book by a new to you author and you instantly fall in love and then get all of his (or her) books from the library and then stalk follow them on social media and Google the crap out of them so you can learn all the things including if they're doing an appearance/book signing/book reading near where you live? No? Just me? Okay. But I might have done that this week with Dean Bakopolous. I also might have problems.
This week in good news…So remember how a few months ago I was all bummed because I didn't get a job I thought I was perfect for? I believe now that there was a reason I didn't get it as it left me available to take a job that's even more awesome and more exciting. I get to work at home for a publishing company in their speakers group (to be clear, I will not be doing any speaking. I will be helping promote the authors who do want to speak). GUYS. I get to work around books. And the people who write them. Without wearing pants (well, I mean, I won't be wearing pants. The authors might. I don't know their choices). Basically, it's perfect.
This week in things I don't give a shit about…Ben Affleck and Jennifer Garner getting a divorce. They're a Hollywood couple. How is this surprising at all? Why is everyone freaking out? It's almost as bad as when that one guy left One Direction.
This week in things that are awesome…I mean besides last Friday's SCOTUS decision? Hard to get better than that. But there are a few that came close. Like Bree Newsome climbing the flagpole in South Carolina to remove the confederate flag. I don't care what you do with that flag in your personal life but it has no business flying in front of a government building. Then there was this TV station who staffed their rival station's newsroom so they could attend the funeral of the rival station's sport anchor. This San Francisco woman who developed an app to help combat food waste and hunger among San Francisco's homeless. These best friends who built their own tiny house neighborhood so they can be together forever.
This week in internet reads…So many good reads I've been saving to Pocket and need to share with you all (oh, if you're not using Pocket, I highly recommend you do so, especially if you hate having 32980473287 tabs open at once so you remember what you want to go back and read. Plus, it's like your own personal magazine) but I can't do that. So I picked the highlights, like this Buzzfeed posts about 19 things you should know if you date a book lover. Keeping with the book theme, Hello Giggles posted 23 children's books secretly written for 20somethings (last on the list is Wonder by RJ Palacio. All I can say to that is ALL THE YESSES!!! If you have not read this book yet, do it), Book Riot came up with 80 bookish lists they wish existed, and I also found this list of 10 great writers no one reads anymore (maybe we should turn this one into a reading challenge for next year?). The Huffington Post shared 51 reasons to be in love with life.
Happy Fourth of July weekend for those celebrating!! May you enjoy the founding of our freedom and America's birthday by eating dozens of hot dogs, fighting crowds at the beach, and keeping your pets from freaking out at fireworks!