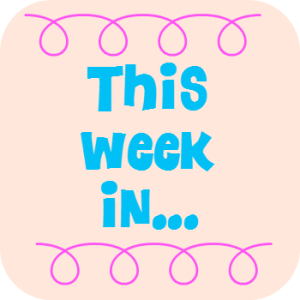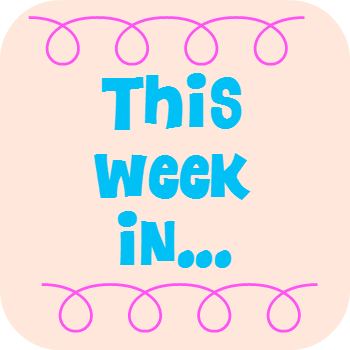 This week in reading…Thanks again to everyone who participated in Show Us Your Books. Next one is September 8. Since Tuesday, I've finished I Regret Nothing, am halfway through Inside the O'Briens and A Little Life, and picked up The Oregon Train: A New American Journey and Some Girls Are. Good stuff.
This week in listening…While I'm still listening to my rock standards, I'm trying to incorporate some new songs into my repertoire. Like these:


This week in shit my husband says…In response to my explanation of the term "ship" as it pertains to wanting fictional characters to get together. He replies: I've shipped someone somewhere. You don't need to know why.
This week in sweet ass deals…My husband is an Orioles fan. I am a Mets fan. Every so often, the stars align and they play one another during the regular season. This summer is that special time. We knew we wanted to go and I managed to find us tickets in decent seats for $10 a piece! Plus we prepaid for parking which is exponentially better than driving around Baltimore on a game day trying to find a garage and that also was $10. So 3 tickets and parking (plus the requisite ticket fees) cost $50. That's basically less than one normal ticket. And I can go to Camden Yards wearing a Mets shirt and not fear for my life!
This week in confusion…Am I the only one puzzled by the outrage at Target for doing away with gender designations on their toy aisles? Doesn't this sort of fly in the face of the gender equality, girls can do anything boys can do mentality we're trying to adopt? I mean, if we truly want it to be okay for girls to play with dinosaurs and boys to play with dolls, why wouldn't we put them all together with no gender labels distinguishing between the two? And as for the people who truly believe that mixing the toys together will cause gender identity crises in children…well, Ron White says you can't fix stupid and he's completely correct. What you can do, however, is educate them and hopefully change their ignorance to understanding. Also, it's fucking toys. Can we all calm the hell down?
This week in I'm not sure what to think…Did you guys see the viral video pregnancy announcement where the husband used pee the wife left in the toilet to do a pregnancy test and surprise her with the positive test? Then did you see how they posted a video a few days later where they said she had a miscarriage? To be honest, I'm struggling with the whole thing. First, because it sounds like absolute bullshit that he was able to get a positive test from urine diluted with water. Also, it's fucking gross that he did that if it's actually true and it's even more disgusting that she doesn't flush after she goes (the excuse that she doesn't want to wake the kids? How loud is their toilet? Do the kids sleep in the bathroom? I can't make sense of this) but that's another discussion. Second, I watched the video announcing the miscarriage and it just seemed…off to me. I'm not saying that everyone grieves the same way but I can tell you that after mine, my first instinct was not to film a video just a few hours later and share it with the world. And some of the comments they made smacked of attention seeking behavior rather than genuine grief and pain. And I hope to god that they're just completely narcissistic (which, from reading a bit about them, they really and truly are. Exhibit A: A video they posted titled "Good Looking Parents Sing Frozen" or something like that) and not lying because if they are…well, that's a slap in the face to those of who have experienced it. And it's disgusting. And despicable. And reprehensible. Miscarriages are not something to fake for attention or fame. And if it makes me callous and heartless that I don't believe them, I can live with that. But my spidey senses are tingling from this story.
This week in internet reads…Two great ones from Buzzfeed: 37 things you'll only understand if you went to college in the 90s and 19 things only women who love swearing will understand. This post on things I'm too old to tolerate. This one from the Huffington Post with 22 habits to make your life more peaceful every day. And finally, since I'm trying to find classics I want to read, I liked this list with 25 American classics everyone should read.
Have a great weekend! Hope you all get to do something fun and/or relaxing!