I really like the three things posts. I've done them before, I like reading them, and they're fun to write. I think I'm going to make it a regular feature.
Unlike other ones, I've made these prompts up all on my own so please feel free to steal away and use them for yourself. And I apologize if some of these are repeat questions.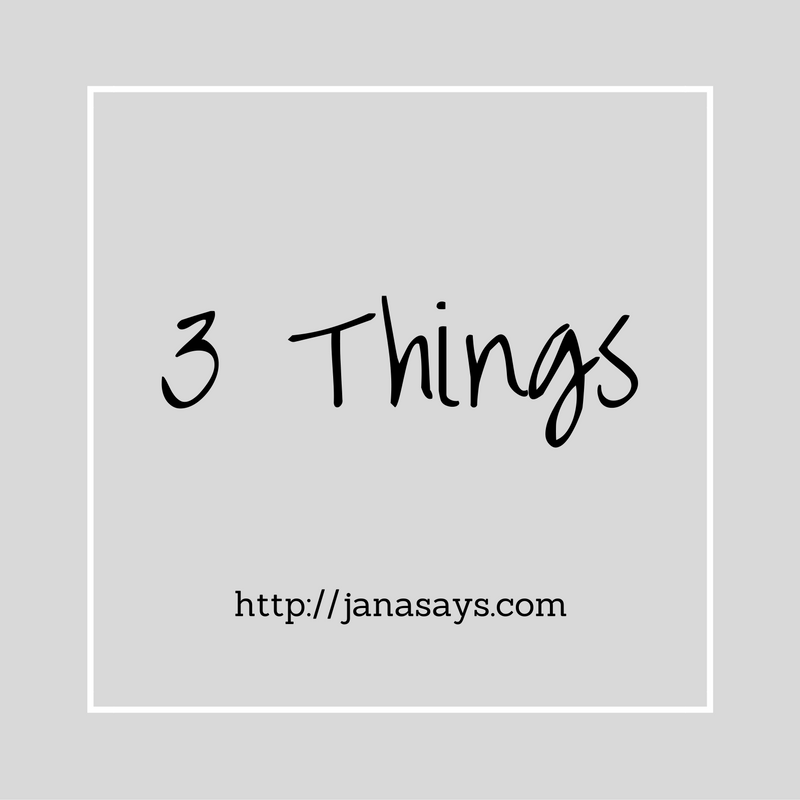 Three foods I hate and refuse to eat
Oranges and anything related to oranges, raw celery, scrapple
Three foods I love and eat more of than I should
Cashews, tortilla chips, pickles
Three things chores I avoid until absolutely necessary
Washing my car, sorting mail, dusting
Three chores I always do
Laundry (always laundry), clean the kitchen, carpool
Three wardrobe staples
Yoga pants, baseball shirts, jeans
Three things I don't spend money on
Cat toys (my cat doesn't play with them), manicures, coffee mugs
Three things I do spend money on
Books, pedicures, snarky home decor
Three TV shows I frequently watch in reruns
Roseanne, The Goldbergs, That 70s Show
Three movies I love (that might surprise you)
Miss Congeniality, Renaissance Man, Hairspray (2007 version)
Three genres I generally don't read
Romance, fantasy, horror
Three things I'm looking forward to this year
Seeing Journey live (even without Steve Perry. It's okay), watching every piece of shit who's slowed or reversed progress in this country voted out office, Caroline Kepnes's new book (and Julie Murphy's. And Laura Vanderkam's)
Now taking suggestions for next month's three things. What do you want to know?