No long preamble for this month's post. I didn't read as much as I'd hoped which is disappointing but I still finished 6 books with 2 in progress. I have a feeling June is going to be a big month. Also nice was the less disturbing books I read this past month. April was rough for that. Felt good to take a break.
As always the reviews are copied and/or embellished from my Litsy reviews.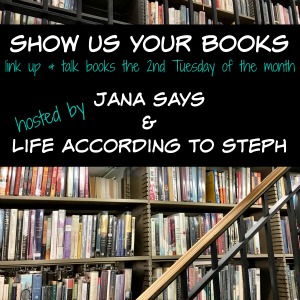 Here's what I read.
Searching for John Hughes by Jason Diamond. At times this book was AMAZING. At other times, it was incredibly repetitive. His horrible childhood never seemed far away and I appreciated his honesty about that, as well as his failures and insecurities and mental health issues. And as a member of GenX, it cast an interesting perspective on all the John Hughes movies. This was not a bad book, not at all, but it felt like something was missing. I can't figure out what but there's a hole.
The Twelve Lives of Samuel Hawley by Hannah Tinti. Got this from NetGalley as an ARC and finally had a chance to read it. I LOVED IT. Dark and twisted and violent and a thriller complimented with a father/daughter/coming of age story told between alternating POV and bouncing back and forth in time until it all catches up to itself. Each on of Hawley's bullet holes is its own story and the uniqueness of that narrative made me unable to put the book down. It's so well done and well written and I cannot recommend it enough. Definitely in the running for one of my favorite books of the year.
I Fired God: My Life Inside–And Escape From–the Secret World of the Independent Fundamentalist Baptist Cult by Jocelyn Zichterman. Don't know how to properly review this. The abuse she suffered was horrible and brutal (note: her father probably would have been that abusive even if they hadn't belonged to this church so I can't for certain say they go hand in hand) and she makes a strong case that the IFB is a cult with increasing mainstream political power, and I'm glad she managed to escape and is doing something to help other and educate about IFB. But this writing is poor and repetitive and the structure of the book is more like a high school term paper than a memoir and that irked me.
Sorry to Disrupt the Peace by Patty Yumi Cottrell. Helen is an asshole. A huge asshole. And you have to know that if you're going to read this book. She's weird, bizarre, and clearly depressed in her own right, and she is insufferable, but her voice is unique and the writing is incredible. You live the whole book in her head, dealing with her brother's suicide the best way she can and it makes for a hell of a read. Slow sometimes, which is not helpful when reading about an asshole.
The Girl Before by J.P. Delaney. Also an ARC from NetGalley that I finally got around to reading. It's a well-written, interesting psychological thriller that's a fascinating look at the world of extreme minimalism and structured environments. It's a good beach or vacation read. However. For me, it felt like Christian and whatshername from 50 Shades of Gray (of which I have a well documented hatred) were plopped into a Girl on the Train type murder mystery and it most definitely skewed my like of the book.
All Grown Up by Jami Attenberg. A fun, quirky read about a 40 year old woman coming to terms with her life and the changes she knows she needs to make. Sort of like Samuel Hawley, it read like each chapter was a short story but rather than each story standing on its own, they formed one comprehensive plot. It hits on many of the feels (not all) and I loved the bits of feminism woven into the story.
TL; DR. Samuel Hawley is a must read. The rest are must reads depending on your taste but they are not for everyone.
Currently reading A Colony in a Nation and Confessions (I've been trying to read one at a time but A Colony in a Nation is heavy nonfiction and I can't do that before bed. Or after 7PM)
Now that you've seen my books, it's time to show me yours. Don't forget to visit my co-host, Steph, and some other bloggers linking up!
Loading InLinkz ...
Save