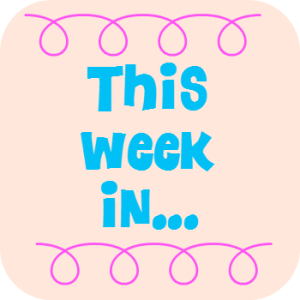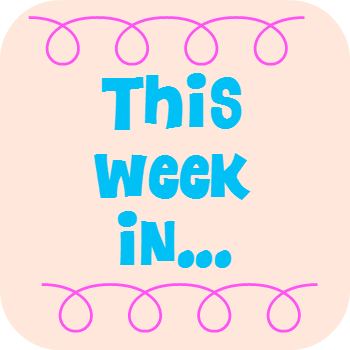 Finished The Readers of Broken Wheel Recommend. Started Evicted (NetGalley) and will be bringing that and American Housewife with me on vacation next week. Put The Nest on hold. I don't ordinarily put new, megahyped releases on hold immediately but something about this book is making me need to read it NOW. Don't forget, next Show Us Your Books is April 12th. It will be here very soon.
iTunes approved The Armchair Librarians!! As of this writing, we're still not in the directory but we will be soon! 
Found a dead cat on the road behind my house. It looked identical to my cat but thankfully, it was not. We learned this after my husband inspected the dead cat's face (and after I picked it up off the road, thinking it was my cat and she needed a proper burial). This is why I HATE having an indoor/outdoor cat. We also gave the not our cat a name and burial (Mrs. Louie Meowzer, RIP. Also, the child named her).
My daughter's cheer squad is going to US Finals! Talk about an emotional decision. Long story short, they should have won but made a huge mistake in their routine and it cost them first place and a paid bid but we're going anyway. Virginia Beach, we're coming for you! My poor wallet is screaming, though. Can you hear it?
Made taco stuffed peppers. Super easy. Cook turkey or ground beef and season with your favorite taco seasoning like you would if you were making regular tacos (I use a homemade one that I'd link to except I can't remember my Pinterest password to get it from my laptop). Cut 4 peppers (any color but we used green) in half and spoon the taco filling into pepper halves. Sprinkle (or use heaping handfuls. Your choice) your favorite cheese and bake at 350 for roughly 20 minutes. Top with salsa, guacamole, sour cream or whatever else you feel like using because you're an adult and can top your food with whatever you want. Stuff it in your eating hole.
Am currently 3 episodes behind in Better Call Saul and 4 in Generation X. I blame House of Cards.
BOUGHT CARNIVAL OF MADNESS TICKETS!!!
Got my speaker badge for FinCon16 that WP won't let me upload for "security reasons". WTF, WordPress? But I do have all kinds of feelings about being a speaker for realz and not just running a mentoring session. Public speaker I am not.
Internet reads: A whole bunch of things people wish their friends knew about depression (from Buzzfeed). This real life version of The Leisure Seeker (and you should totally follow her on Facebook. It's amazing to watch and she is my idol). This perspective on child support from a man who loves his children but is hugely delinquent in his payments.
Funnies: 
That's all for me this week. I'm headed to Boston on Monday so if you don't see me around next week, you'll know why. I still have some posts coming at you, including a new episode of The Armchair Librarians on Thursday (tacked to the bottom of a post, per usual). I don't know how many pictures I'll be sharing but you can follow along on Instagram if you want. See you when I get back! And happy Easter!
Save