No clever intro, diving right in except to ask if I made this topic a Friday linkup, would anyone participate? Please don't feel pressure to say yes but I thought I'd ask. Let me know in the comments.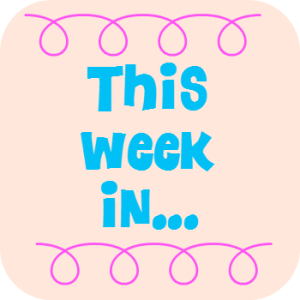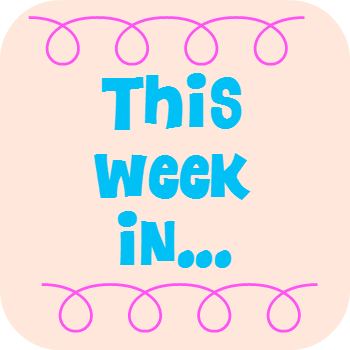 This week in being an adult…More doctors! I'm starting to wonder if I'm 37 or 87 and I am so sick of getting blood drawn. I basically have track marks and, seeing as how I have no diagnosis yet, they're really there for no reason. And I don't want to even mention the unpleasantness that is coming my way next month. Hopefully after that I'll know what's wrong with me and I can get effective treatment.
This week in cooking…I have been killing it with recipes this week. Hoisin meatballs (and I don't like ground beef so you know it's good if I'm recommending it), cheesesteak stuffed peppers, oatmeal chocolate chip cookies, and chicken ranch tacos. I typically don't do recipe posts because I'm too lazy to take pictures but I think I need to do that with these. Any preferences on which ones I should share?
This week in blogging…I don't know what's going on but my comment plugin is eating legit comments from real bloggers and dumping them in my spam comments. So, if you're commenting and it looks like your comment disappears, it probably didn't. It's in spam jail. Don't fret, though. I check it every day and release the prisoners who deserve it.
This week in reading…Finishing up Denis Leary's Why We Suck and started Celeste Ng's Everything I Never Told You. I placed The Girl on the Train on reserve at the library and I'm like 235th in line. Fortunately, Steph saved the day and is mailing me her copy. Which segways nicely into…
This week in travel planning…Since Steph is awesome enough to mail me the book, I'm returning it by going into Philly next month so we can have lunch. I haven't seen her since roughly 1999 so this is extra exciting.
This week in TV watching…I won't bother to recap the Super Bowl but let's discuss The Blacklist. Anyone else watch it? Anyone else hella frustrated by all the commercials? This is exactly why I DVR everything. No commercials. Oh, and thanks for the comedy recommendations last week. I have some new shows to check out now.
This week in updating my look…You guys know by now that I don't do selfies but trust when I say I had Duggar hair. I cut about 5 inches off my hair AND had long layers added to it. Plus, it's a new color and I absolutely love the way my hair looks now. And having it cut and healthy makes me not look like shit, which is an added bonus.
This week in saving money…Lowering my cell phone bill (thanks for the heads up, The Consumerist), actually remembering to return my library books on time (no fines!), having my very handy brother in law work with my husband to replace the brakes on our car (saving around $400!), and using my CVS coupons (thanks to the app on my phone!) for stuff we need. Being cheap never felt so good.
This week in sheer awesomeness…Everyone catch Jimmy Fallon's Saved By the Bell reunion? No? Here it is. You can thank me later.
How was your week? Anything exciting planned for the weekend? 
Save