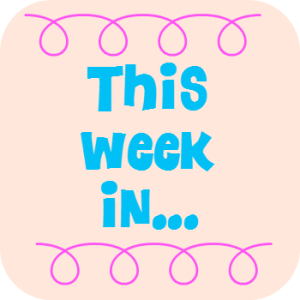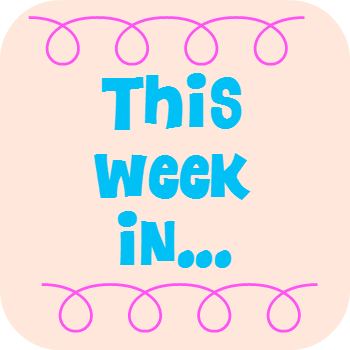 This week in food…it recently occurred to me that as I'm getting older, I'm starting to enjoy foods that I used to hate. For instance, cauliflower. It still looks like tiny brains and smells like shit when it's cooking but I'm very much enjoying cauliflower nuggets and the cauliflower version of mashed potatoes (especially when you add cream cheese. YUM). And I'm also enjoying coffee, cantaloupe, and egg salad. I don't know who I am anymore.
This week in listening…Mumford and Sons and Breaking Benjamin have new songs out. So does Halestorm. It's candy for my ears.
This week in TV…Have you guys heard of the show Wayward Pines? It premieres next month and it has Matt Dillon, Melissa Leo, Terrance Howard, and a whole bunch of other really good, famous actors plus it's based on a book series and I'm excited to check out both. It sort of reminds me of The Following mixed with Law and Order and a little horror and science fiction stuff thrown in. Because what I need in my day is another show that fucks with me.
This week in reading…Finished John Sandford's Deadline because if Erin likes it, I have to check it out. Full recap coming on April 14 for Show Us Your Books. Resumed The Hundred Year Old Man Who Climbed Out the Window and Disappeared.
This week in excitement…Our Disney wristbands arrived! And, after a long, sordid tale involving a train derailment, my sister's family got theirs, too! We're really going! We're really going!!!
This week in things that annoy me…couples who share a Facebook account. Not being able to rate with half stars on Goodreads. My dog peeing in the house 5 minutes after I let him out and he pees outside. Parents who are unnecessarily overinvolved in their kids' activities and then complain that they have no time. Potholes. Wind. Still seeing Christmas recipes and activities on my Pinterest home page. Assholes. People who use poor grammar consistently because really, would using a comma or a period just one time kill you?
This week in internet reading…Did you guys read Kristin's letter to books? No? Then you need to. Also, if you watched HBO's airing of the Scientology documentary, you might be interested in Rolling Stone's interview with Jason Beghe, who left the church. I've long said that if my life was ever made into a movie, I'd want Janeane Garofalo to play me, so I loved this post on Hello Giggles about the importance of Ms. Garofalo.
This week in funnies… Let's start with this guy
Have a great weekend, y'all! Happy Passover and Easter! Or just happy weekend if you don't celebrate either of those!
Save