Today I'm linking up with Life According to Steph and some of her friends for a discussion of what things were like back in my day. Since I always do some sort of anniversary themed post this time of year, I figured I'd talk about how different things were when my husband and I first starting dating.
In two days, my husband and I will celebrate our 10th wedding anniversary. While that's an accomplishment in and of itself, what's even more amazing is the fact that we have been together for 17 1/2 years. That's a long fucking time, especially when you consider the fact that we'll both be 37 this year (for those doing the math, we started dating when we were both 19 and sophomores in college. The year? 1996.)
It amazes me just how much has changed over the last 17-18 years, particularly for dating and relationships. Because back in my day:
Meeting someone on the brand new internet was not commonplace. It was creepy and weird, and definitely not something you talked about. Instead you met them through friends or at a party or in detention or carrying a watermelon.
When you wanted to stalk your crush, you had to do it like a normal person–learning his school schedule, attending his sporting event as a "spectator", calling his house and hanging up, trying to befriend his friends. You didn't troll his Twitter or Instagram feed.
Speaking of pictures, if you did something stupid, you didn't have to worry about pictures of that shit winding up everywhere (contrary to what 80s and 90s teen movies have you believe) and your significant other/crush seeing it. You kept it on lockdown, sharing it when appropriate and maybe not even then.
Also with pictures, wasn't one of the best parts of the beginning of a relationship seeing that person's photo albums? There was just something a lot more intimate about sifting through an oversized and overstuffed photo album rather than a phone.
You actually had to get to know a person through questions and conversations and first dates were awkward. Really, painfully awkward. Unless you did some really great pre-first date recon (or were friends first), you didn't know shit about the other person. Facebook has completely ruined that experience.
When you decided where your relationship was going, you did so through a conversation, not a Facebook status change or profile picture update.
Long distance relationships were exhausting. Letters and scheduled and timed phone calls (you know, because long distance rates were a bitch), maybe seeing each other once or twice every few months or so. You kids with your Skype and email and gchat don't know how easy you have it.
Wedding proposals were not slick, professional produced videos designed to go viral. They were sweet and nice and to the point. And private.
And lastly, any of these would have done as my boyfriend (for what it's worth, I would still not turn down Matt Damon):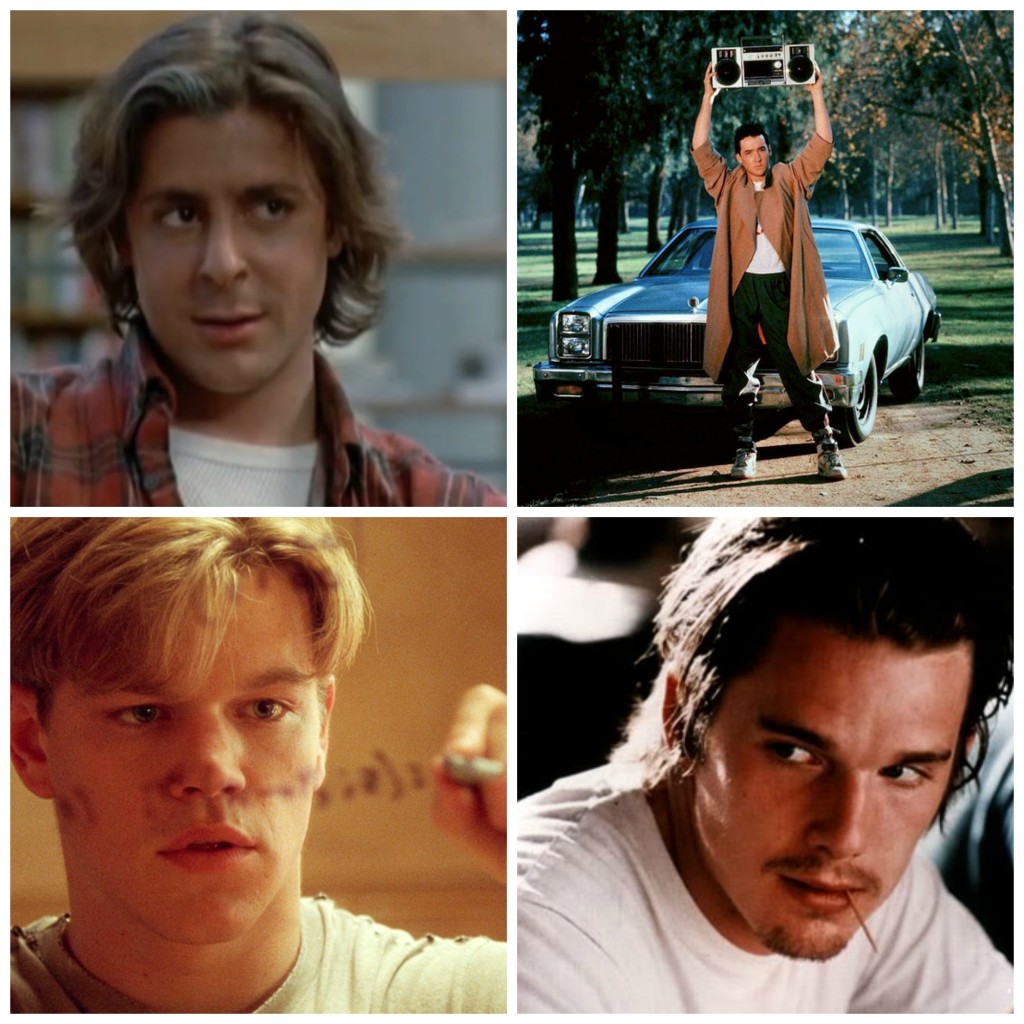 What did I miss? How were relationships back in your day?