I've been thinking a lot about the concept of my pioneer project. When I dreamed up the idea, it was to develop self-sufficiency skills that are in short supply in my arsenal and to prove that, if need be, I could survive a prairie winter (or summer for that matter). I still refuse to ride a horse or shoot a gun, but I'm slowly working on the rest (except for crocheting. I'm done with that shit. I can get by with my sewing skills and the knitting loom and I have a date later this week) and I think that, at this point, I could survive a prairie winter. While my project is far from over, it's nice to know that in just a few short months, I've come so far.
I think I can attribute that not only to working on my skills but also, an attitude shift. Because the more I work on my project, the more I realize that being a pioneer isn't just about what you can do or having self-sufficiency skills like sewing a dress or baking bread or raising chickens or building a fire. Being a pioneer, at its core, is about your feelings and attitude towards work, family, rest, survival, faith (not necessarily organized religion), productivity, and a willingness to keep trying and fighting even when your whole body, heart, and soul tells you to quit. It's also about committing to things that matter, forgetting those that don't, connecting with your family, friends, and environment, and doing something that's never been done before. It's about doing what you think is right for you.
To the last point, I fully believe that everyone can pioneer their own life. You don't have to do something groundbreaking that changes the world. You don't have to be the next Elon Musk or Steve Jobs or Amy Poehler or Sheryl Sandberg. Being a pioneer is about doing something new, adventurous, and groundbreaking in YOUR world. Whatever that entails. No matter how big or small it may seem to someone else.
To the point about working hard on the things that matter and the things that don't, that, to me, is the crux of being pioneer. After you've decided what you're pioneering, of course. Because once you've decided to focus on that, that's where your time and energy needs to go. Goals you set should be tied directly to your pioneer efforts. Your free time? Same thing. And if you don't think you have the time or you can't make the time, then whatever you're attempting to pioneer is really not that important to you.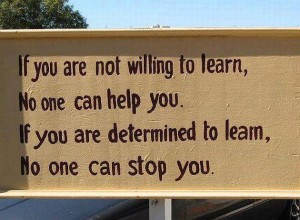 That's been the biggest shift for me. Realizing that there are just some things that aren't worth the effort (cough-crocheting-cough) but other things that are (hello, essential oils. Nice to meet you). I've been placing more emphasis on putting down the social media, giving up a business or a project that didn't produce results enough to justify the effort, using some of my time in way that makes me happy instead of obligated, and trying to construct my life in a way that is new for me. The intangible things that, when we think of the simple life of the pioneers, we want to have. Because, if you think about it, the pioneer life really wasn't that simple (I keep meaning to write a post about this. I think I should get on that).
For me, though, obtaining that romanticized simple life means not only developing those all important self-sufficiency skills. It involves putting myself outside of my comfort zone and connecting with people, friends and strangers. It that involves slowing down. It involves having one full day per week where no one in my house does any errands or chores and we just have family time. It involves letting go of the things that won't get me closer to a goal and embracing more of the things that will. It involves digging deep and developing a work ethic and spirit that I've never possessed.
It involves taking the attitudes and core beliefs the pioneers had, internalizing them, and making that the focus of the project rather than just whether or not I can make something from scratch. Believing in my own efforts and realizing that just because 39480 people have done it before me doesn't make what I'm trying to do any less awesome or special and it certainly doesn't mean that I don't deserve the same success. The pioneers didn't let other people's raging successes (or perceived successes) deter them.
Because now, I'm pioneering my own life. And I don't give a shit who does or doesn't like it. In the words of the wise Billy Joel "I don't care what you say any more, this is my life. Go ahead with your own life. Leave me alone".
I used to believe that this experiment was about how anyone can be more self-sufficient. Now it's about how anyone can be a pioneer.
They're not the same thing.
They don't need to be.
P.S. This is the unintended beginning of a three part series coming your way starting next week and lasting for 3 consecutive Mondays.