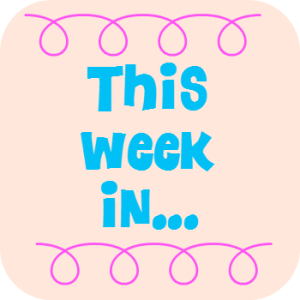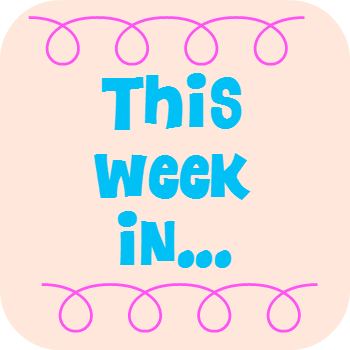 This week in job hunting…I found a job that would be perfect for me. As in, if I had to pick a dream job that isn't writing novels, it would be this job. Please cross your fingers that they like me and want to hire me. I need to go back to work. I want to go back to work.
This week in TV watching…Au revoir, Parks and Rec. I will miss you so, so much. But I am excited for that new show American Crime. It's definitely my kind of criminal justice nerd show and it has Regina King in it. I love her.
This week in reading…I finished Caroline Kepnes's You. Hands down the most fucked up book I have ever read and I couldn't pick up another book for the rest of the day once I finished it. Which is probably why An Abundance of Katherines, by my beloved John Green, is not quite doing it for me. It's too…I don't know, light, maybe? to read after such an intense book. I mean, it should be a nice balance to You but if it doesn't grab me in the next 50 pages or so, it's going to have to go. Especially with The Girl on the Train beckoning me.
This week in being a cheer mom…someone found my blog by Googling the term "I hate having time and money so my daughter cheers" and holy hell, if that isn't true. I won't rant about my daughter's insane practice schedule or the 4:00 AM wake up calls for competitions if we don't spend the night in a hotel or the money that disappears from our checking account on a regular basis or anything like that because at least the child is happy and active, right? RIGHT?!
This week in cooking…since my normal Sunday food prep has been hijacked by cheerleading, I've been trying to do some throughout the week and hope it lasts. Yesterday, I made low carb egg muffins. Guys! So good. I need to tweak the recipe a bit before I share the whole thing but let's say it involves onions, spinach, and pepper jack cheese. Just delicious.
This week in supporting others…My good friend Tonya is a terrific blogger, aspiring ukulele player, and a video editor. As part of her blog, Budget and the Beach, she launched Budget and the Beach TV where she writes, directs, stars in, edits, and produces videos. They're fantastic and creative but they're expensive to do and she's launched a crowdfunding campaign to help her make them. Now, if you know me, you know I cannot stand the constant barrage of funding requests and crowdfunding so this is a departure from basically everything I believe in but I love Tonya and she's awesome and I want to help her.
This week in supporting others, part 2…Did you guys read Kay's post on wearing dreadlocks? No? Then you need to. And when you're done, share it with everyone you know. She makes such an important statement that needs to be heard.
Have a great weekend, everyone! Hope you all have something fun or relaxing planned!
Save