Today is my birthday!!! It's kind of crazy that I'm 37 because on a good day I feel 12, maybe 14.
GIFSoup
And since it's my birthday, I get to do whatever I want. Which will probably mean taking a nap and watching a movie all by myself. I might buy lunch for myself, too, since I never do that. Treat yo'self, amirite?
GIFSoup
I'm also
linking up with Kristen
which is something I've been meaning to do for months but keep forgetting. I blame the fact that I'm getting old.
I belong to a Bichon Frise group on Facebook (because I have 2. Not because I'm crazy obsessed with the breed. Although that, too). Anyway, a lady in the group has been sharing photos of Josh, a Bichon mix who was brought to a kill shelter at 48 hours old because the breeder thought he wouldn't get enough money for Josh. You see, Josh has a cleft palate and also, the breeder is an asshole. And some amazing lady rescued him, bottle fed him, and now Josh is in the running to be on the cover of Modern Dog magazine (totally sounds made up but it's not). If you could vote for him, that'd be amazing. There's no registering or anything.
Just clicking a button.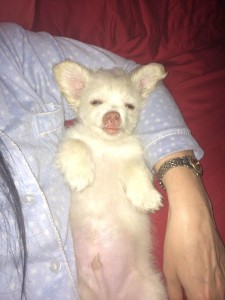 I have become completely obsessed with the show
Longmire
. It's not really even that good. I mean, it doesn't totally suck, but it's kind of like
Law and Order: Wyoming.
So dead sheep and horses along with the dead bodies. But it has Lou Diamond Phillips and he was in La Bamba and that's enough for me. It's also on Netflix so binge watching is possible. Which is pretty much how I pick shows now.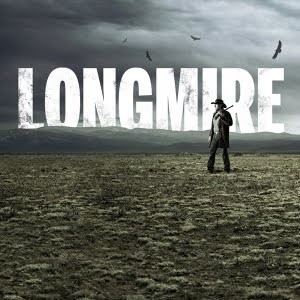 Speaking of TV, can I just express for a minute how upset I am that SouthLAnd was canceled and I can't even watch reruns on Netflix or anywhere? Get your shit together, Netflix. This show needs to be on your service. Now.
I cleaned my desk and my office yesterday, except for my husband's desk. Now I'm just sad that all my stuff is clean and organized but I still have to sit at his to use his laptop since mine has the blue screen of death and I'm too broke right now to buy a new one.
I have the Oregon Trail app for my iPad and every time I try to play it, the damn thing crashes. I'm pretty sure I can fix the problem somehow but I've become too lazy to figure out how.
I mentioned Netflix twice in this post. Well, I guess technically 3 times. I need something else to talk about. Clearly.
I love that my computer's Google doodle is a whole bunch of birthday stuff. I guess their complete invasion into my life and privacy has some benefit. Thanks, Google!
Have a great Thursday, y'all! You have my permission to do whatever you want today in the name of my birthday.
Linking up with Kristin: