It's Friday. You know the drill. Linking up with Amanda from Meet at the Barre for another round of Friday favorites.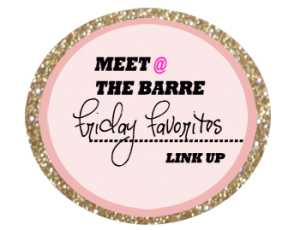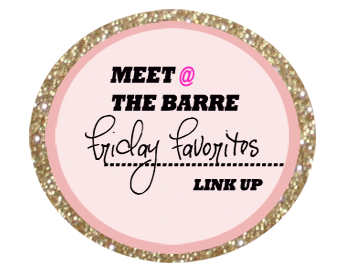 Favorite song
This has been a pretty crappy week and when I'm in a shit mood, I use music to cheer me up. One of my default bands that I listen to for that is Weezer because their songs are fun and peppy and also sometimes not which is fine, too. They also make some of the most kick ass videos. Like, ever. My personal favorite is the one for Keep Fishin'. Because Muppets.
Favorite frugal find
A big part of this week has centered around getting ready for my parents' 40th anniversary on Sunday. That has become decidedly not frugal. To compensate, I found a copycat recipe for Starbucks' vanilla bean frappuccino. I don't drink coffee so when I do go there, it's either that or unsweetened green tea. But I can buy the tea at the grocery store, and that save beaucoup bucks, and now I can make the frappuccinos at home, too. And so can you:
Blend ice, 2 scoops vanilla bean ice cream, 8 oz. skim milk, and roughly 3 oz. vanilla flavored coffee creamer (I used Bailey's because it was on sale). You can top with whipped cream if you want. I did not. Serves 2 (or 3. Or 1. Up to you).
Favorite picture
I take an obscene amount of pictures of my dogs. They're pretty sick of it at this point and I'm pretty sure they would tell me to fuck off if they could. But they can't so I win. And if you follow me on Instagram then you saw this already but those who didn't get to see it for the first time and it's just so cute. This is Barkley. He's 10. He's yappy and hates trucks and he's super sweet and cuddly and does stuff like this.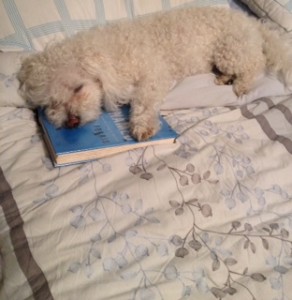 Favorite book thing
Amy Poehler wrote a book. It comes out in October. This is the cover. I cannot wait.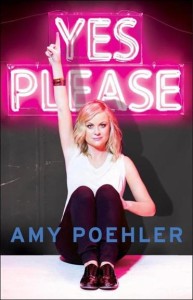 Favorite funnies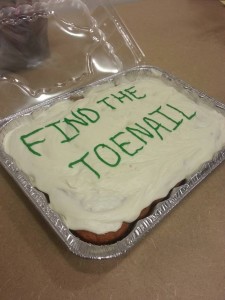 Have a great weekend! See you Monday when I'll have some good pioneer stuff for you and make sure to stop back next week for some confessions, my May goals recap and June goals, my birthday (on Thursday!), and my first attempt at a tutorial!