Coming to you live from my phone so we'll save my rants about the shitstorm we're living in for next week.
Reading. Finished The Heart's Invisible Furies. Currently reading The Financial Diaries. Picked up Ghettoside, Lincoln in the Bardo and Chuck Klosterman's X. Don't forget Show Us Your Books on Tuesday!
Watching. Stranger Things 2 (hot mess of a plot but if you don't love Steve now something is wrong with you) and bingeing the final season of Longmire this weekend.
Listening. Or attempting to listen to some new podcasts. Specifically Professional Book Nerds and A Murder on Orchard Street. No verdict yet but I'll get back to you.
Drinking. All the hazelnut coffee I can. I don't know why. But I can't stop.
Celebrating. The fact that my cat survived over 48 hours on the streets. Last Saturday, an in-home vet came to the house to give the cat a rabies shot (necessary in the event adopting another dog is in the future) and, without going into too much detail, she traumatized the fuck out of my cat. As soon as she had the opportunity, Boots took the hell off, spent a night outside in the pouring rain, and came home late Monday after I spent 2 solid days in hysterics. It was nice to stop crying and finally get some sleep.
Laughing.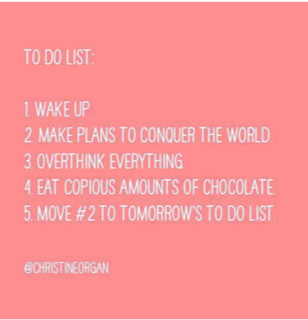 Have a great weekend! This is the last one until January that I have no plans and I am going to love every single minute of it. See you on Tuesday for the best day of the month (and you might see some changes, too)!