I grew up in the 80s. And I maintain that my childhood produced the greatest things ever. The proof is that most companies are rebooting pretty much everything that started when I was a kid. And even the reboots are crap compared to what we had. I wish that was just the old lady in me talking but really, it's just true.
Because, let's face it, it's hard to get better than any of these:
The Oregon Trail. The best way to get out of class and score computer time on my school's one computer. Also practice my buffalo killing skills 'cause you never know.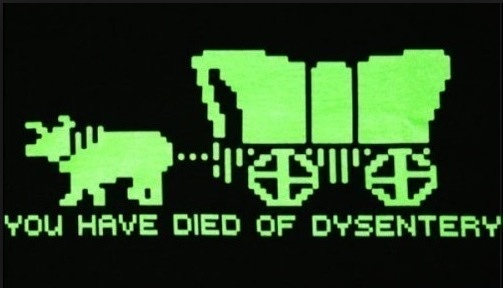 The Muppets. I go to no effort to hide my love of all things Muppet and it all stems from watching The Muppet Show on Monday nights with my dad when I was a kid. Fun fact: I got a Scooter doll when I was finally potty trained. You're welcome for that information.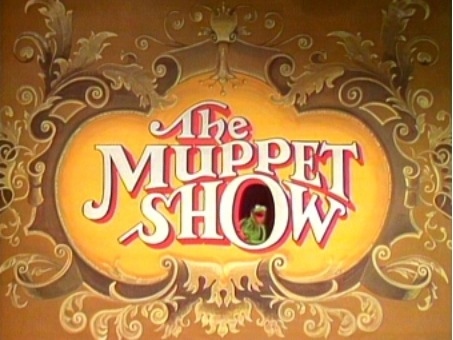 Fraggle Rock. I still can't look at a radish without making a Fraggle comment and I can name all the main Fraggles faster than I can name state capitals. #noshame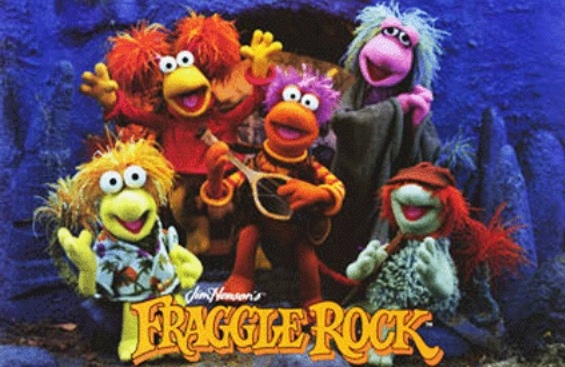 Mike and Ike. My mom was in a bowling league and I had to go to the little daycare thing they had. I hated it and my mom bribed me with these. I might still get them today and they still remind me of bowling.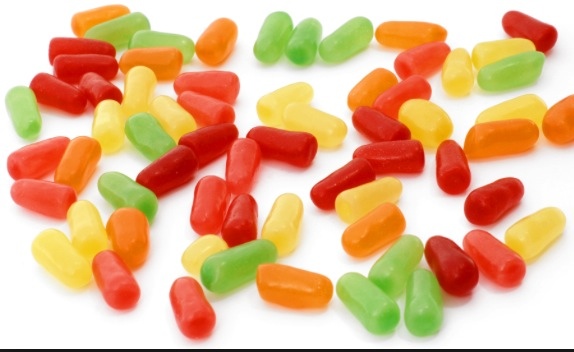 Saturday morning cartoons. The Smurfs, Gummi Bears, the Snorks, Shirt Tails, and so many others. Cartoons in my day trump all the shit they have now.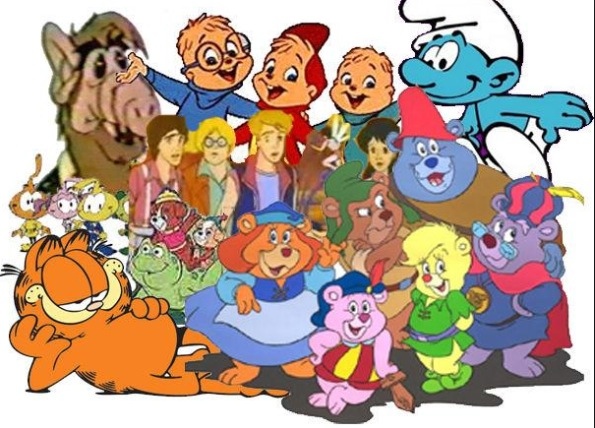 You Can't Do That on Television. The originator of green slime and the beginning of Alanis Morisette's career. You're welcome, kids today.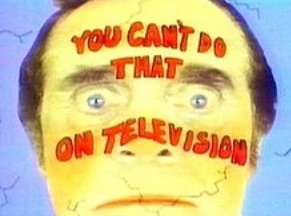 Charm necklaces. How I loved, and rocked the shit, out of charm necklaces. I had so many charms and the ones with the bells were my favorite! They complimented my pastel colored Swatch watch spectacularly. Why haven't these come back?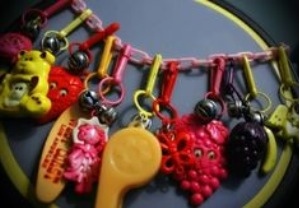 Friendship pins. Were your Keds decorated with safety pins lined with beads so small you could barely pick them up sometimes? Mine were. And it was beautiful.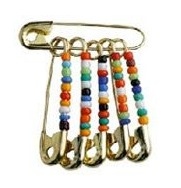 Sweet Pickles books. My favorite books as a kid, and my parents bought me the whole set two years ago for Hanukkah and I read them with my daughter who now reads them to her dolls. And the cycle continues. Which is fine because they who've really good lessons and are fun to read. This one was and is my favorite.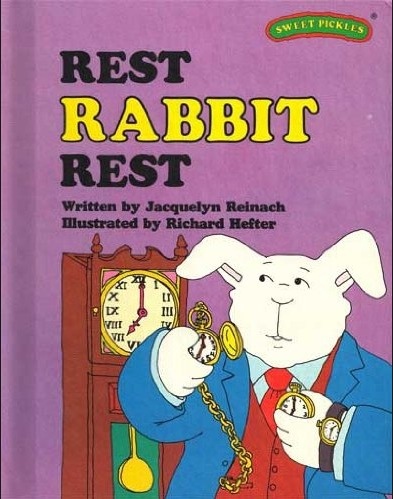 The Hamburgler, Grimace, the Fry Guys. Say what you want about the food, but McDonald's knew what the hell they were doing with those characters. I think we need a campaign to bring them back. Who's with me?

Also included but not pictured: The Great Space Coaster, The Magic Garden, Lite Brite, Popples, bubble tape, Dolly Pops, Cabbage Patch Kids, Garbage Pail Kids, banana clips (that I could never wear because of my ridiculously thick hair), and jelly shoes.
What do you guys think? What are some things from the 80s that trump all the crap they have now?