Admittedly, it's hard to top last week's favorites because my husband is something else and definitely brings a certain something to the table and he's very grateful for all the birthday wishes and the great responses to his quasi-guest post (although you might change your mind when you read my upcoming "shit my family says" post). Perhaps that's why I've decided to give the categories a makeover. I tried to keep with the same themes but slightly altered them a bit. I hope you enjoy the new versions!
Favorite 90s song
Although I've been using 90s songs for the past few weeks, making it an official category feels like a lot of unnecessary pressure. I really want to get it right and there are so many good choices. Too many good choices. But, after careful consideration of all the candidates, I'm picking Beck's "Loser". This is the best song about nonsense (with a hidden meaning buried in the lyrics, I'm sure) that ever was.

Favorite frugal find
I was going to say it's all the amazing sales that Bath and Body Works has on their soaps (did you know there are pumpkin scented foaming hand soaps? Thanks to Megan, I do now. Also, I'm secure enough in my basicness to admit that I want pumpkin soap) but then Target went ahead and announced free shipping on all purchases made through December 20. All. Purchases.
Favorite blogging tip
Writer's block is inevitable (actually, did you guys know I was a contributing author in a book on how to combat writer's block? I was and you can buy it here if you want. I get no money from your purchase but it'd make me feel good if you bought it. And it's $.99 so if you hate it, you're out less money than the cost of a soda) but one of my go-to sources for all things blogging, Melissa from Blog Clarity, came up with the idea of a swipe file.
A swipe file is essentially a collection of posts and ideas that you can use for inspiration and brainstorming when you get stuck. It's not posts you can copy; rather, they're posts to use to help you overcome your block. She explains it better than I do so check out what she has to say about creating one.
Favorite book/TV/movie news
It's hard to find something to come up with in each of these categories each week so going forward, I'm going to share what I found to be the most interesting. This week, it's the fact that Paul Reubens, aka Pee Wee Herman, has been on The Blacklist this season. He's fucking creepy on it, too. I always struggle when I see someone who I pigeonhole in a role playing something totally different. And it really doesn't get much different than this.
Favorite Internet reads
So many links to choose from since I missed sharing last week. I did narrow it down to my favorite four because four seems like a reasonable number and it's a multiplier of my favorite number (16) and also it's about the number of minutes per day I've been productive lately. Speaking of that, Lifehacker had a very helpful post on turning laziness into efficiency, which, coupled with Michael Hyatt's post on why you should nap every day, means I'll be a model of creativity and productivity, starting next week (I still haven't worked out the procrastination part yet).
I'm not sure how to segway to this next link smoothly so I'll do it awkwardly instead. Earlier I said that I'm secure in my basicness. And I am. And this Buzzfeed post explains why the word "basic" is really another word for class anxiety. And it is a great read which you should follow up with reading how this guy went a year with a distraction free iPhone (if anyone is interested in trying this challenge, let me know because I think it'll be something I do very soon, although I'll probably start with a week or a month).
Favorite funnies
Really, I could do worse.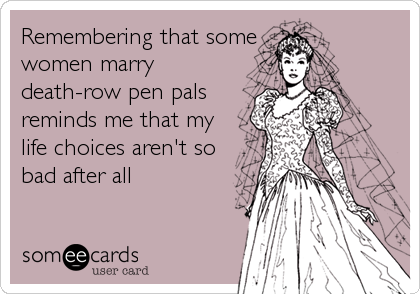 Books are liars.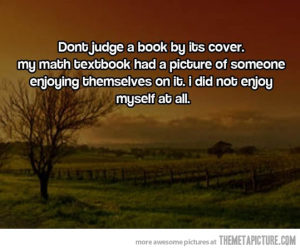 Shame on you, Little Bunny Foo Foo.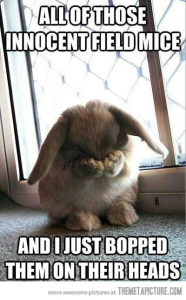 This is true fear. And not that I know from experience, but should you clog the toilet of someone who doesn't own a plunger, a pot of boiling water poured into the toilet will do the trick.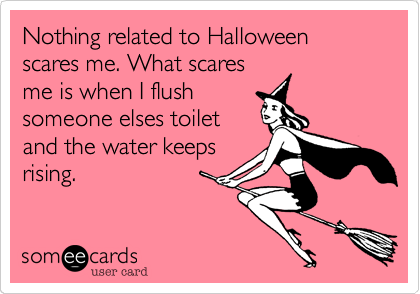 Thanks to everyone who agreed to participate in my meet the reader series. There's still plenty of room for more so let me know if you're interested! This is open to bloggers and nonbloggers; we're equal opportunity here at Jana Says. And I might be turning this series into a podcast down the road. I'll keep you updated on that. (Question: if I had a podcast interviewing my blogger friends, and maybe some nonblogger friends, would you listen to it?)
That's all she wrote for this week. Coming up on Monday (most likely, unless something else strikes me when I sit down to write on Sunday): my celebrity dinner party guest list.
Have a great weekend!
Linking up with Amanda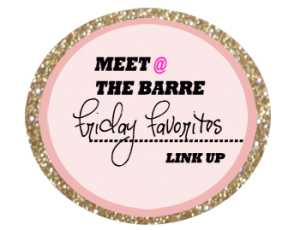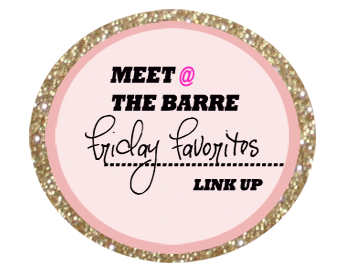 Save