First, thank you all for your comments, feedback, and general awesomeness on Wednesday's post. It showed everything that's awesome about the blogger community and why I love it so much. Because even when you feel like you're alone, you're really not.
That said, let's move on to this week's recap.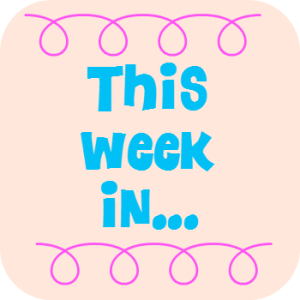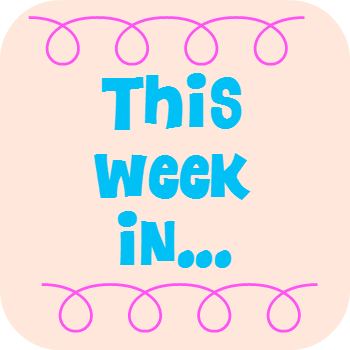 This week in frugaling…I've recently started drinking coffee on a few days a week basis and because I'm cheap, I usually make it at home. I bought some Starbucks coffee grounds (which I do not like) but I did learn that I not only can get a little star on my rewards card from buying it but I can get a free tall coffee when the bag is empty so it's like getting half my money back. On another note, does anyone know what to do with coffee beans you don't like? I'm inclined to throw them out but it seems like a waste.
This week in reading…Last week I finished The Martian (LOVED IT and I am so glad I bowed to Kristen's peer pressure to read it), moved on to Dan Harris's 10% Happier, finished that and now I'm reading Jo Nesbo's The Son. I also picked up Mobile Library by David Whitehouse and now have enough books to get me through until next month's Show Us Your Books linkup on April 14th. Mark it down.
This week in TV watching…I binge watched Unbreakable Kimmy Schmidt and while I generally cannot tolerate Jane Krakowski (although I'll admit, towards the last few episodes, my tolerance level increased), the show is awesome (edit: it took me a few episodes to get into but once I did, I enjoyed it. Like Parks and Rec, I'm glad I didn't quit on it) and Ellie Kemper is spectacular. Casting her could not have been a better choice. And speaking of Netflix shows, Bloodline releases TODAY and since I have a major crush on Kyle Chandler, I'm thrilled the show is finally here (and thanks to Tonya for the heads up all those months ago about the show).

This week in parenting…Not only did I finally order a very sparkly cheer mom shirt (which, thanks to very poor word placement, I have to implement the Downy trick to stretch out the material) but I actually remembered to text one of her friend's moms to schedule a play date, I let her sleep in bed with me after she had a nightmare (the husband was out of town for a few days so there was room) despite my strict "no child in the bed" rule, she put her laundry away without being reminded, and I learned she's been buying salads for lunch at school. I feel like I've won all the parenting battles this week.
This week in internet links…Buzzfeed hit the mark with two great posts, 13 Incredibly Detailed Floor Plans of the Most Famous TV Homes and This is What Depression Looks Like (incidentally, I wrote a post with the same name awhile ago). Time shared a great article from XO Jane on how Being a Stay At Home Mom is Not a Job (as a current SAHM, I loved the perspective in this one) and The NY Times shared a photo series on what 2,000 calories looks like. Very interesting.
This week in laughs…
That's all she wrote this week. I'll be back on Monday when I interview myself about my reading habits. Have a great weekend!
Save