I. Love. Books.
Given the choice, I'd pick reading above almost every activity imaginable. I can't remember the last time I went a day without reading at least a few pages of a book. And it recently occurred to me that if I were stuck in my house for days on end, as long as I had green tea, ingredients for grilled cheese, and books, I could entertain and sustain myself without getting bored.
It should come as no surprise, then, that as part of my pioneer project, I've done some research and identified a few books that are an integral part of the project:
The Modern Pioneer: Simple Living in the 21st Century–This is basically my handbook for my project. Many of the recipes, activities, and crafts I have planned are ideas taken from this book. My husband is particularly excited about brewing our own beer. I'm looking forward to having a completed sewing project that doesn't look like shit.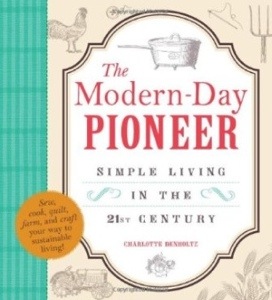 Confessions of a Prairie Bitch–memoir by the actress who played Nellie Oleson on the Little House series. I love memoirs, and I am really excited that she wrote one. I hope she talks extensively about Michael Landon because he always seemed like such a nice guy. Also, I want to know what she thought about being hated and how she got through it.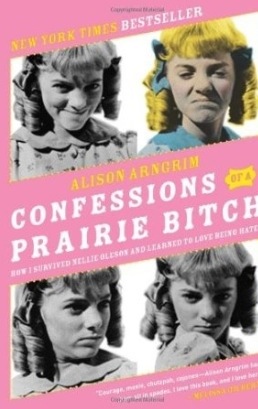 O Pioneers!–part of a trilogy by Willa Cather about life on the prairie land. From what I've heard about it, it's a little more accurate than the Little House series so I'm hoping to get an even broader perspective of frontier life. If this one is good, I'll read the whole trilogy.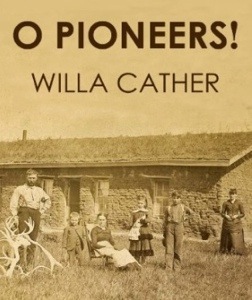 Bootstrapper: From Broke to Badass on a Northern Michigan Farm–I picked this one up on a whim at the library but had so many books out at the time, I made a note to read it later. The book is another memoir, this one about a woman who had to employ survival skills that would have made the pioneers proud to save her farm after her divorce.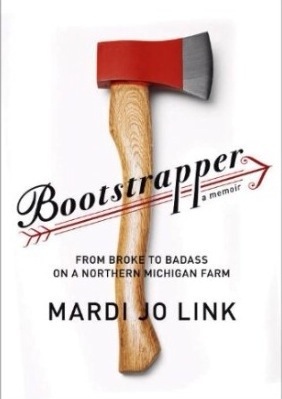 I'm also in the middle of reading the whole Little House series with my daughter and, because it was essential to the pioneers, I'm trying to read the Bible.
I hadn't originally folded reading into my project plan but I figured, why not? Many pioneers valued reading and devoured what they could get their hands on. That's right in line with what I do anyway, so adding just seemed logical.
What books would you add or recommend?
>