We have a special guest poster today. She's not a blogger, although she has posted before and she often makes an appearance in my posts because without her, my source material drops by about 50%. She's also lucky she's cute because if she wasn't, there's no way I'd endure the endless drives to cheer practice, the endless loop of Nickelodeon shows, and the constant barrage of questions at inconvenient times.
Then again, I probably would because she's my daughter and I love her and I really don't know how I got so lucky to have such a great kid.
Having a kid with a birthday in December presents a whole host of challenges. Some of them are financial (I once talked about how we deal with that, although I probably should go back and update that post); some of them are logistic. It's hard to organize a party in the middle of everyone's holiday plans and it's even more difficult to get people to remember her birthday is a completely separate entity from Hanukkah and Christmas. Given all of that, we make sure we do everything we possibly can to let her know her birthday is important to us and on that day (which, this year, falls on 12/13/14 and she thinks that is just the coolest thing ever), we make it all about her, even if it intersects with Hanukkah (which, this year, it does not. Last year, either. So that's been nice). 
As part of that, I'm letting her share with you some of her favorites rather than me droning on for another week. FYI: she thought my additions were hysterical and had a phenomenal time reading the sentence that has the word "shit" in it repeatedly.
Favorite part of December
Erica says: My birthday!!!
Jana says: I was glad when she was born, too. Mostly because being pregnant sucked. But the end result was pretty good.
Favorite birthday present
Erica says: My American Girl doll!
Jana says: No shit. It's all she's talked about for the last two months.
Favorite family birthday tradition
Erica says: Getting to choose everything!
Jana says: I regret the day we instituted this as a family birthday rule. Although her taste is getting slightly better. And pizza is delicious.
Favorite part of Hanukkah
Erica says: Getting the gifts!
Jana says: That's my favorite part, too. Lighting the candles is merely an exercise in how not to set myself on fire; the symbolic and tradition part of it has become secondary.
Favorite Christmas food
Erica says: Turkey!
Jana says: There's cookies, fudge, candy canes, hot chocolate, and all kinds of stuff filled with sugar. And my child picks turkey? What the hell? How have I failed so badly?
Favorite Christmas movie
Erica says: Charlie Brown Christmas.
Jana says: She should have responded with "A Muppet Christmas Carol". I clearly have work to do. I blame my husband for this response.
Favorite family Christmas tradition
Erica says: Baking stuff for Santa.
Jana says: It is fun. I'll agree with her on that one.
Favorite part of Christmas break
Erica says: Not having to get up early!
Jana says: That's nice, as is not having to pack lunch every day. Or snack. Or remembering to fill a water bottle. Or even getting dressed.
I'm going to end this post by sharing a few pictures of the child. They have been approved and endorsed by her.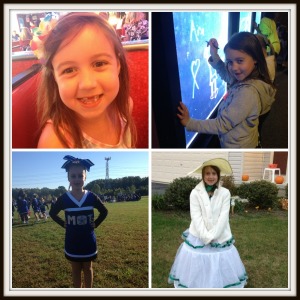 Thanks for hanging out with my daughter today! She's glad you stopped by so you could learn a little bit about her. She wants you to have a great weekend and come back and visit her mommy on Monday.
Linking up with Amanda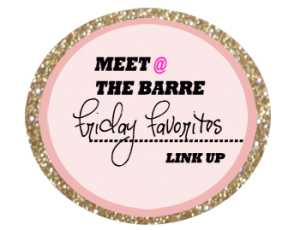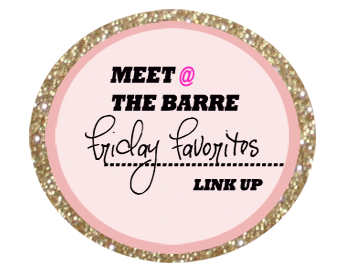 Save