You know those months when you read a ton of books and it's hard to pick which is the best one because with the exception of maybe one or two they're all so damn good and then you don't really want to keep reading since you're confident the hot streak has to end but you don't want it to? That's me after reading 8 books last month, loving 6 of them, and not thoroughly despising the other two. It was a good month, reading wise (in case you're new to the linkup, my reading month is not a calendar month; it's from the day after the linkup until the weekend before, when I write the post).
So what did I read? Let's find out.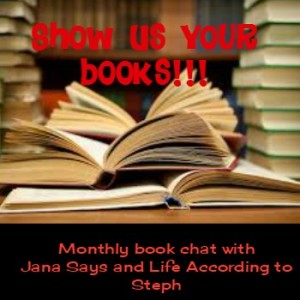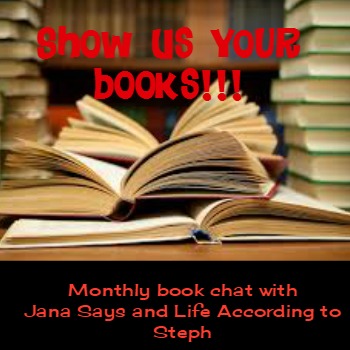 Why We Suck: A Feel Good Guide to Staying Fat, Loud, Lazy, and Stupid by Denis Leary This book was exactly what you'd expect from a book by Denis Leary. I've been a fan of his for a long time, particularly his stand-up and when I read the book, much of it sounded like the rants in his routine. Hilarious, offensive, rude, and also true. However, peppered in between the rants are stories about his childhood, his family, his career and to me, what's abundantly clear is how much he loves his wife and children, the respect he has for his parents, and how proud he is of all he's accomplished (which he manages to do without humblebragging). If you like him, read the book. If he bothers you, don't.
All the Bright Places by Jennifer Nevin Have you ever read a book that just destroyed you, emotionally? That how I felt about this one. It's a YA book but it truly didn't matter. I mean, some of it annoyed me, particularly how whiny Violet could be and her parents were atrocious characters but Finch's part of the story? Holy shit. I cannot commend Jennifer Niven enough for dealing with mental illness and when Finch starts to go down the hole, you feel yourself going with him. The book has you forgetting you're reading a YA book. And the end, well, that had me ugly crying more than The Fault in Our Stars. 
Ugly Girls by Lindsay Hunter I really wanted to like this book more than I did. The premise had so much potential. So much. And the last third made for compelling reading but you had to muddle through the tedious, boring, first two-thirds to get to it. What got on my nerves more than anything wasn't so much the story line but the fact that the author, who's clearly an adult, was trying way too hard to make the teenagers in the book sound like teenagers and wow, did they have poor grammar. It became painful to read after a few pages.
Everything I Never Told You by Celeste Ng Jumping back and forth in time from the 1950s to the 1970s, it deals with a mixed race family dealing with the death of their favorite child. I don't even know how to sum it up properly or express what I think about it except this book gave me all the feelings and I completely understand why this book made it onto every "best of" list for 2014. While I couldn't relate to some of the experiences of the family, as a parent, and the parent of a girl, I could relate to the mother in the story more than I thought I would and their grief was palpable, which also struck a chord for me.
Why We Broke Up by Daniel Handler I don't know how I feel about this one. It's a great, creative concept about the intense and short burning high school romance but Min was way too dramatic and over the top for me. She was also obsessed with classic movies and when I say obsessed, I mean obsessed. And not real classic movies, made up movies with made up actors and titles and it got to the point with the constant talking about it I'd get angry. Also, the book is printed on photo paper (like Yes Please) and if a book is going to be that heavy, it needs to be better.
You by Caroline Kepnes This book does down in my reading history as the single most fucked up book I have ever read. Every single character was contemptible, particularly Beck, the shallow, selfish, spoiled object of Joe's affection (Joe is the narrator) and let me tell you, Joe is psychopath stalker with even more issues beyond that. But when you put them together, it makes for a story you cannot stop reading, even if it makes you paranoid and disturbed and compulsively checking your doors. I can totally see this being made into a movie and I'm crazy excited for the next book in the series.
An Abundance of Katherines by John Green Oh, John Green. Why did you have to write a book involving math? Despite that, this book the epitome of John Green YA. A boy gets dumped, he goes on a road trip, and meets/falls in love with a girl…blah, blah, blah. The math bugged me, it had an abundance of footnotes that made Jen Lancaster's footnotes seem not so annoying, and the overuse of the word "fug" (instead of "fuck") plucked every single one of my nerves. Had this book been longer, and had Colin been less likable, I probably would have put it down. And I love John Green so that says a lot.
The Girl on the Train by Paula Hawkins I recently learned the term "cozy mystery" to describe a book (it's when someone who's not law enforcement gets involved in the investigation of a murder or something along those lines) and when I think of that term, I think of a campy, simple book. This one might fall into that category but it is anything but light and campy. Murder, infidelity, domestic violence, alcoholism, infertility, jealous, and obsession feature prominently in the plot. Like the characters in You, it's hard to like anyone in this book, although you will find yourself pitying Rachel at times, but when you put them all together, it makes a story you need to read.
If you're going to add any to your list, make it The Girl on the Train, You, Everything I Never Told You, and All the Bright Places. I'm okay telling you to skip the rest, even if I enjoyed them.
On tap for March: The Martian, The Economy of You, 10% Happier: How I Tamed the Voice in My Head, Reduced Stress Without Losing My Edge, and Found Self-Help That Actually Works, and The Son. That's just what I have checked out. Not sure what else the library will send my way.
Now it's your turn! Link up with me and Steph and let us know what you read. Nonblogger, leave a comment with your favorite (or least favorite) reads from last month:

Loading InLinkz ...
Save