Is anyone else doing a little happy dance that it's Show Us Your Books day with me and Steph? I know I've said it before but it truly is my favorite day of the month because bookworms unite!!! I love learning what you guys have read and sharing with you my thoughts on what I read this past month. Although, does anyone else feel like it's been a really long time since the last one? It's the same 4 weeks as always but it just seems longer for some reason. Things that make you go hmmm, I guess.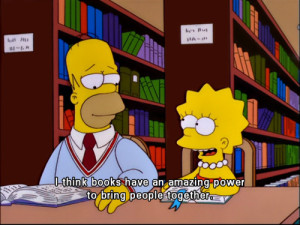 This past month I read 10 books which is a lot, even for me. I had to return Some Luck to the library so I'll try again with that one in a few months and I gave up on The Universe Versus Alex Woods. I wanted to like it except I just didn't. It bored me to tears and I gave approximately zero shits about the story. So I let it go.
For the sake of brevity given how many books I read this month, I'm going to keep my reviews shortish (we all know I'm long winded when it comes to book reviews). If you don't want to read all my reviews, skip right to the end, above the linkup, and you'll see my must-reads.
Here we go.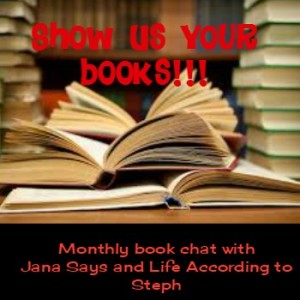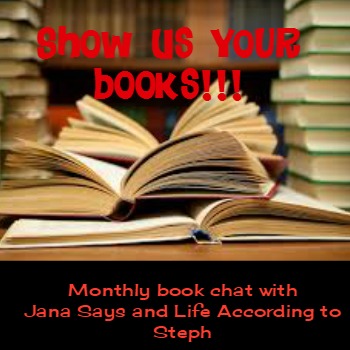 Forever, Interrupted by Taylor Jenkins Reid I truly enjoy her writing and I love the way she handles writing about relationships and marriage in a more accurate, realistic way than most writers. And while I liked the plot, I found myself getting painfully annoyed with Elsie throughout most of the book. Fortunately, the story and the other characters were strong enough to balance her out.
Dept. of Speculation by Jenny Offill I know this is one of those books that everyone loves and is critically acclaimed and all that jazz but I just found it to be fucking weird. I appreciate the way she wrote it, like some sort of weird, disjointed, stream of consciousness that's supposed to be all artsy, and she gives wonderful insight into a marriage but honestly, I didn't love it. If it had been any longer than it was (and it's short, around 150 pages), I'm not sure I'd have finished it.
Hidden Bodies by Caroline Kepnes A big THANK YOU to NetGalley for having this one available since the release date has been pushed back to February 2016. This is the follow-up to You, which is on my list of 2015 favorites. It again centers on creepy, narcissistic, sociopath Joe, but he lives in California now and has become entangled with a family that's just as messed up as he is. And while that's going on, Joe has to deal with his paranoia regarding a small mistake he made in You. The plot's not quite as disturbing as You but it's close. And Joe is one of those characters you shouldn't like but you actually find yourself having a crush on, despite the fact that he's, you know, CRAZY.
The Husband's Secret by Liane Moriarty This is the third Liane Moriarty book I've written and I've come to the conclusion that she's basically an Australian Jodi Picoult. Her books are formulaic and typically have the same character tropes but the plots are different. I find her to be quite an enjoyable author and I'll finish reading her back catalog. This one, however, was not my favorite; I found it a little boring and very predictable but I did like how she presented the moral dilemmas about the secret. It made me think about how I would handle that situation and I like when I book makes me think after I'm done with it.
Let It Be by Chad Gayle I would classify this as a good weekend read. As in, it's a rainy weekend and you're on the couch and this is a decent way to pass the time. I loved the mom main character, Michelle, and it's a great story about family but I wasn't in love with the whole book like I wanted to be. If you're sensitive to the issue of domestic violence, I would not recommend this book, though, as it's central to the plot.
The Long Home by William Gay Okay, confession: I learned about this book from James Franco's Instagram because he's turned it into a movie and I wanted to read the book first since I love the casting of the movie version (I swear, though, that if it turns out to be the same trainwreck that Serena was, I will be angry). I had mixed feelings about this book. It's extremely well written and, when you can decipher it, the story is outstanding but it's often slow and dragging and he uses a lot of what he perceives to be backwoods country talk and that got bothersome to read.
Please Don't Come Back from the Moon by Dean Bakopolous Have you ever read a book and wanted to climb into it and live there? That's how I felt about this one. I haven't felt this strongly about a book since The Art of Racing in the Rain. I wish I could explain why I loved it so much because it's sad and lonely and not the kind of book you'd expect to fall in love with. But yet, that's exactly what I did. Because I think, underneath the sadness and desperation, there's still flashes of hope and recovery from what should have destroyed you. I can relate to that.
Summerlong by Dean Bakopolous He's my new favorite writer, by the way. I have his other book, My American Unhappiness, on my nightstand to read this month. I truly don't even know how to review this book. I loved it. A lot. I gave it 4.5 stars rather than 5 only because I don't like infidelity as entertainment, no matter how relevant to the story it may be, and one character's name just plucked my nerves. Other than that, this book just hit me in a way that few other books have. All of it. There was not one part that was superfluous or boring or even unbelievable. It makes you feel all the feels.
Missoula: Rape and the Justice System in a College Town by Jon Krakauer As the title implies, this is a book about rape and how it's handled in a college town. Missoula, Montana, to be exact. The meticulously researched stories will make you rage and cry and rage again. I literally have never felt so much anger and disgust while reading a book and, so we're clear, that rage and disgust was certainly not directed towards the victims. Krakauer does his best to remain unbiased but that's not always possible and it shows in his writing which is sometimes helpful, sometimes not. (Here's the Jezebel article that's often cited in the book: My Weekend in America's So-Called Rape Capital)
Saint Anything by Sarah Dessen I would classify this as a Very Good YA Novel. It had all the elements of a good story, the characters were likable (mostly. Her mother is a terrible person up until the last 20 pages or so and I genuinely hated her but I think that's the point), you could see them grow throughout the plot, and it had a great, open for interpretation, yet seemingly happy ending. I like that in a book sometimes. Not all endings are concrete and easy. There was nothing overly special about this book but nothing overly terrible, either.
Must reads: Missoula, Summerlong, Please Don't Come Back from the Moon, and Hidden Bodies.
Coming up this month: Dirty Rush, One Plus One, My American Unhappiness, Memoirs of a Teenage Amnesiac, Shotgun Lovesongs, A Little Life, The Rosie Effect, I Regret Nothing, Love May Fail, and I Know How She Does It. Also on tap is the Wayward Pines trilogy (thank you, Kristen) for when I exhaust all the library books.
Now it's your turn. Show me your books!!!
Loading InLinkz ...
Save