BOOKS! ALL THE BOOKS!!!
In the interest of keeping things rolling because I know you all have many, many posts to read and even more books to add to your TBR, I'll just say thanks for linking up with me and Steph, leave your links after my reviews, and happy reading!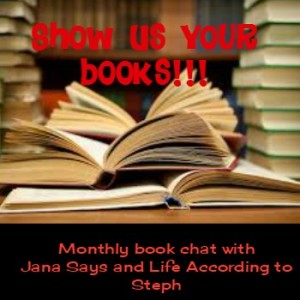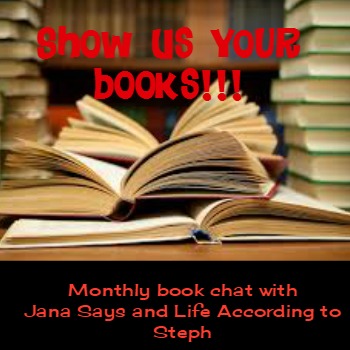 Quick summary:. This was the month of average books. It started off strong and then, by the end, took a turn into Meh Town which included a stop in Oh God Please Make it Stop-ville featuring The Rosie Effect (the sequel to The Rosie Project, which I loved) and that ended in me storming out in a big DNF huff. I was pissed at that book, and more pissed with the author who managed to turn two quirky, likable characters into two people I could give zero fucks about.
That out of the way, here's the rest of what I read:
Dirty Rush by Taylor Bell. I knew I was going to hate read this book and I most definitely did. It was offensive in ways I didn't know were possible, perpetrated every single stereotype of the Greek system ever created, and took such a bizarre, ridiculous twist, I didn't even know how to process it. As a sorority girl at an actual college in Delaware (where the book takes place, which I wasn't sure was an attempt to make fun of Delaware or simply such a nondescript place no one would question anything), I did not experience anything like she describes. Then again, I am old and maybe things have changed in 20 years. That said, whoever wrote the book is a great writer and definitely has a flair for language.
One Plus One by Jojo Moyes. Easily my favorite book of the month. I don't know what it was, exactly, that made me love but you know how sometimes you just read a story and fall in love with the characters and the plot and the setting and the whole thing just makes sense to you? That's how this book was for me. The only problem I had–and it's a Jana problem, not a book problem–was that I kept confusing Jojo Moyes with Liane Moriarty and found myself often wondering why the book was taking place in England and Scotland instead of Australia. Once my brain reconciled that, we were all good.
Memoirs of a Teenage Amnesiac by Gabrielle Zevin. Having enjoyed The Storied Life of AJ Fikry, I was excited to read another one of her offerings. I liked the book well enough, and the story definitely grabbed me, and I found myself rooting for the characters at times, and her description and portrayal of depression was heartwrenching and accurate (although nothing along the lines of All the Bright Places), but it just didn't grab me like AJ Fikry did. I will read more of her books because I like her as a writer.
Shotgun Lovesongs by Nickolas Butler. What a great book this was. Beautifully written and happy and sad in all the right places with imagery that immersed you in the setting. It reminded me of a Dean Bakopolous book which is funny because in the acknowledgements, the author thanks Dean, who he had as a teacher (yes, I read the acknowledgements. I know. I'm a huge dork) so it all made sense. My only issue with the book is that one of the characters, Ronny, needed more page time, and I would have liked a little less page time for Beth. Second favorite of the month.
My American Unhappiness by Dean Bakopolous. After falling in love with the first two books of his that I read (check out last month's post for my reviews), I had high hopes for this book. It disappointed me. The main character, Zeke, is a douchebag asshole and completely unlikable in every sense of the word. I found myself literally cringing when he spoke and, towards the end, pitying him in a way that probably isn't healthy for a fictional character. However. I'm intrigued by the whole premise of the study of unhappiness and I want it to be a real thing. Also, Dean Bakopolous, I still love you. We're all allowed one mistake.
The Rosie Effect by Graeme Simsion. Let's never speak of this book again. I'm not even linking to it.
This is Where it Ends by Marieke Nijkamp. I got this as an ARC from NetGalley. So, this book had so much promise. I've read fictional accounts of school shootings before (Nineteen Minutes, The Hour I First Believed) but nothing like this. The story is set inside the 40 something minutes the shooting takes place, told from the perspective of 4 different characters. Unfortunately, the storytelling was completely disjointed and hard to follow at times, and the characters were fairly underdeveloped. The author pulled it together at the end, mostly, but it took a lot of work to get there. That said, it's a short, quick read and probably an important one.
I Know How She Does It: Successful Women Make the Most of Their Time by Laura Vanderkam. Let me say up front that I love Laura Vanderkam's in-depth study into time management. I think it's important research and, if you're a poor time manager, she provides highly valuable information. However, she comes at everything with a very privileged, educated, upper middle class perspective, and it shows in her suggestions. So if you're a working mother of 4 making an average income at a non-flexible job or a single mother of 2 working second shift and a part-time job, her solutions might not work for you but you might pick up some valuable information. But just beware of the perspective.
In line for next month: I Regret Nothing, A Little Life, Girl Waits with Gun, Remember Mia, Confess, and two more whose titles have left my brain right now, plus a bunch of books for work.
Now it's your turn. Show us your books! Nonbloggers, let me know in the comments what you've read recently and if you recommend them or not.
Loading InLinkz ...
Save