Guys. I am doing this post from my phone because I somehow got locked out of my blog on my laptop and until I can get somewhere with a different IP address and unlock myself, I have no access. And since that will not happen before I have a chance to post, I'm pretty much fucked.
That said, I apologize if anything is screwy or unclear and I won't be able to link the books to Goodreads until I get this shit fixed.
Now. Books. There were 10 this month which is high even for me. Not really sure what happened. I don't even think I had a DNF even if two came close.
As always, my reviews are mostly copied from Litsy. Books from NetGalley are designated otherwise I borrowed from the library.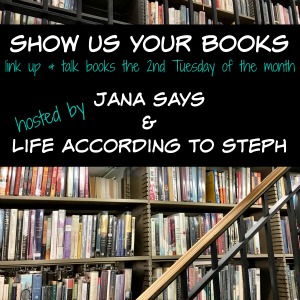 Bastard Out of Carolina by Dorothy Allison. This is not an easy book to read. At all. It wasn't as violent or graphic as I had expected based on some descriptions, which was nice, but those scenes were incredibly difficult to get through especially once you remember how old Bone actually is (I kept thinking she was WAY older). There's some nonsense and parts I skimmed a bit but overall, it's a powerful story about choices, abuse, poverty, desperation, family, love, survival, and humanity. Also, if anyone can find the movie version of this, please let me know. I can't find it anywhere that's not purchasing it. NOT EVEN THE LIBRARY.
In the Shadow of Alabama by Judy Reene Singer. I wanted to like this book. I did. It tells an important story about family, race, war, and how we're all haunted by something or someone. But OMG was it boring. The writing didn't do it for me and I really don't like horses so those parts were an absolute waste. This would have been a DNF but since it's based on a real story I kept going mostly to fill in some gaps in the way the narrative was told. Others may like this book but it wasn't for me.
Since We Fell by Dennis Lehane. I like his storytelling and way with words but this felt like 2 different stories smashed into one. The second half was intense and action packed and thrillery while the first felt more like something I can't quite describe but definitely not a thriller. While I liked the book and characters, it didn't turn out at all like it was set up at the beginning, which is fine, but it felt unnatural. Like I was conned. Which is oddly relevant to the plot.
The You I've Never Known by Ellen Hopkins. I love Ellen Hopkins and her ability to write a story and characters you can't put down, even when the size of the book starts to hurt your hands. Her rawness, her emotions, and her willingness to share her life, even in a fictitious way, makes me admire her bravery even if the poetry thing is old. I did like how she wove prose into this book, and her opinions on Planned Parenthood and Scientology were also a bit unusual for her but very welcomed. And thanks to whomever first mentioned her books. I found her through this linkup and I'm now a huge fan.
The Long Haul: A Trucker's Tale of Life on the Road by Finn Murphy. This book reminded me of Hillbilly Elegy in the sense of it being a sociological study but with the lens of a memoir. It combines trucking history, personal stories, and industry information, touches on some modern issues like sprawl and racism and our accumulation of cheap stuff, and overall, is just a good book. Even if you don't have truckers in your family, it makes for a fascinating read. Fun fact: my husband read this right after I did and finished it in 4 days. He NEVER reads books that quickly.
Small Hours by Jennifer Kitses. I received this as an ARC from NetGalley. This is a perfectly fine book that passes the time just fine. The writing is good, the plot is strong, the characters are horrible in a likable way even when you want to punch them in the face. I liked the concept of parallel stories about secrets and lies taking place over a single day and told from alternating POV but the ending stunk. Cliffhangers have their place. This was not one of them.
The Dinner by Herman Koch. I did not like this book at all. I didn't find it amusing or smartly satirical or a commentary on anything other than a shitty plot with horrible characters. It reveled in the mundane and useless and skimmed over and rushed through the few parts that were actually enjoyable and kept it from being a big fat DNF. The ending sucked, too, which was disappointing because I was hoping for some sort of big payoff for the rest of the crap I read.
Penance by Kanae Minato. While this book wasn't quite as good as Confessions, it was still an excellent, dark book about murder and choices and actions and consequences and responsibility and the effects of trauma and words on children and adults. I loved the way each chapter built on the one before and how she wove each girl's story into the others'. The narrative felt natural and progressive and I read it in one sitting because I couldn't put it down.
Everything Everything by Nicola Yoon. It feels like I'm the last person to read this. It reminded me of a lighter, quirkier The Fault in Our Stars. Similar premise but definitely its own book. I definitely had feels even when I figured out what exactly was going on so that's telling and her storytelling was unique and made the book fun to read. However, it felt like a typical YA book and there could have been some more developed parts that were glossed over instead. Still, I recommend.
Better Than Before by Gretchen Rubin. Her ideas and theories about habits are fascinating to me and I loved reading through the book with an idea (I took the quiz) of my Tendency (Rebel with Questioner leanings. This should not be a surprise to anyone who knows me). It put so much into perspective and thinking about how I approach habit changes is different now. That said, this is not a book to be read once and absorb everything. To fully get what you need, this is one that requires several rereads or a binge of her blog because there is so much information. Also, and if I'm being completely honest, I feel like if I knew her in person, I wouldn't like her. She is not any fun. Like, at all and I definitely read the book with that in mind. But to her credit, she owns it. OH! And did anyone else get RAGE-INDUCING ANNOYED with how often she mentioned her sister is a TV writer? WE GET IT, GRETCHEN.
TL; DR. Penance, Since We Fell, The You I've Never Known are all must reads for me. I'd say the Gretchen Rubin book but I'm like the last person to read it so no need. Avoid The Dinner because the place has rats and will give you food poisoning.
Currently reading: A Brief History of Seven Killings. On the list for the next month: Ramona Blue, August Snow, Saint Maybe, and some NetGalley books before NetGalley disowns me.
Now it's your turn! Let me know what you've read and make sure you visit Steph and some other bloggers. And brace your Goodreads TBR.
Loading InLinkz ...