My reading slowed to almost a halt this past month. I don't know what's going on except that I'm insanely distracted. I also tried to force myself to read a book that was not doing it for me because I kept hearing good things about it and that killed my reading motivation. Spoiler: I quit on it because I truly didn't find the book worth it and now when I see it on all these best of lists I'm all WHAT THE FUCK THAT BOOK IS NOT GOOD AND YOU ALL ARE VERY MISLEADING! I don't think I'm cut out for artsy-type books and that's what this one was. The book? We'll get to that in a minute.
As always, don't forget to visit Steph and some of the other bloggers linking up. And also don't forget that we're having a second, special year end edition on 12/26 where we'll all get together and talk about our favorite reads of the year.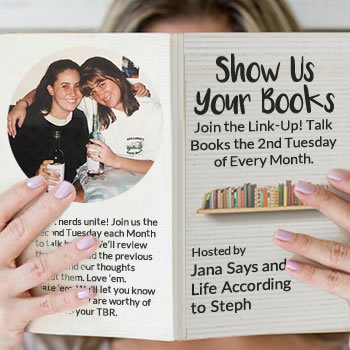 Here's what I read:
Lincoln in the Bardo by George Saunders. This was the DNF. It's not that it's a bad book with a bad plot. It's just that stylistically, this book is a humongous pain in the ass to read and I didn't care enough to keep trying. Seriously, I don't think I've ever read a more annoying book except for maybe A Prayer for Owen Meany. And I quit that one, too. (No link because fuck this book)
X by Chuck Klosterman. Of his 10 books, I've read 8. I quit on one and skipped another for some reason so needless to say, I'm a fan of Chuck Klosterman (we also share the same birthday so that's fun for me). He's smart and so good at pop culture commentary and making connections where you might not see them with just the right bit of sarcasm and wit. This book, which is really just a collection of essays he's written elsewhere, reminded me of why I like him so much but it also wasn't my favorite. Fortunately none of the essays built on each other so it was easy to skip around.
One of Us Is Lying by Karen McManus So this book is like The Breakfast Club gone wrong meets 13 Reasons Why with a mystery/thriller twist that's actually pretty easy to figure out even if you might question yourself at times (don't. Once you've figured it out, that's what it is). It's fast paced and engaging enough that I read it in a day (I tend to read YA books quickly) and knowing the "whodunit" part didn't ruin it and you wind up caring about and rooting for the kids. The ending was rushed and a little too neatly tied up for me but overall, it was a solid read and a good way to spend a day.
Ghettoside by Jill Leovy A painful, important in-depth look at homicide among black men in LA, centered around one case while not neglecting others, this book will make you angry and make you think. From the lack of resources for detectives, an environment that offers little protection, and a hugely systematic problem on all fronts, she covers the complex issue from all sides in a sensitive yet matter of fact manner. She also works to dispel some stereotypes of the detectives, neighborhoods, perpetrators, and victims and given the world we live in, it was an important highlight.
Dark of the Moon by John Sandford. This was a very fine, standard, nothing outrageously special mass market mystery. Virgil Flowers is a fun character and Sandford is a good writer but I am in no rush to read any more in this series but I would stock up on a few before a vacation or long plane ride.
Joe Victim by Paul Cleave. I love his books, I love how fucked up they are, I love his writing, I love everything about the way he tells a story and I'm also now terrified to go to New Zealand  but that's fine if it means he keeps writing books. I don't like this Joe quite as much as Joe Goldberg but I would like to see them in a cage match. This was the sequel to The Cleaner and I really, really hope there's a third in this series.
Currently reading My Absolute Darling by Gabriel Tallent.
TL;DR: Joe Victim and Ghettoside FTW this month! Everything else is based on your own taste except I do not recommend Lincoln in the Bardo because people who tell you it's good are liars. 
Now it's your turn!
Loading InLinkz ...