To start this year-end (and most likely my last post of 2017) without a resounding THANK YOU would make me kind of an asshole. So, thanks to everyone who continues to support this little linkup of ours. We have an amazing community full of awesome and diverse book nerds and we appreciate every single one of you, whether you join us monthly, every few months, once a year, or if you just read the posts. Books are incredible source of joy and escape and information and in a world that's gone crazy (literally. You've seen our president, right?), having books and access to books is more crucial than ever. So please keep sharing and tweeting and writing and doing all that you do to support books and the people who write them.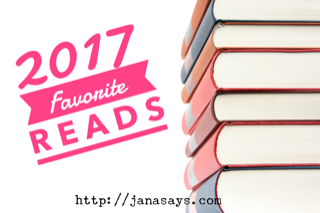 Before we discuss the books, let's look a few statistics because I think that's fun:
I read 84 books this year, which averages to 7 per month. More than most, less than many
I finished 69 fiction and 15 nonfiction
I DNF'd 3
I read over 26,000 pages
The longest book I read was around 590 pages
The shortest book I read was around 50
Now for my picks: I chose my 10 favorites and 4 honorable mentions (I wanted to do 5 but I had like 4 books that fit so I left them all out). There are probably no surprises and while my list doesn't match many professional year-end lists, I like that it doesn't.
If you want to read my recaps of all the books I've listed, just follow the link to the month in which I read it (or you can follow me on Litsy).
Okay. Here we go. The collage is random and in no particular order although I do think it's funny that Evelyn and The Hate U Give are the biggest since I've probably talked about them more than any others.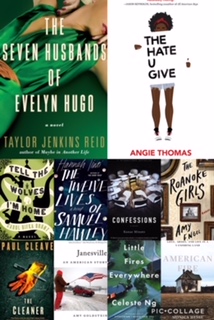 Honorable Mentions (you'll find a few more men on this list)
Turtles All the Way Down by John Green
They Both Die At the End by Adam Silvera
Midnight at the Bright Ideas Bookstore by Matthew Sullivan
All the Ugly and Wonderful Things by Bryn Greenwood
I probably could have picked more. I keep saying it but CHOICES ARE HARD and I read some damn fine books this year. A few duds but overall, I had a great reading year. I'm looking forward to next year's choices. Maybe I'll get through a year without a DNF. High hopes, friends. High hopes.
Now it's your turn! Let us know about your favorites of the year. Don't forget to visit Steph and some other bloggers and fill up that TBR (and maybe plan how to spend some Christmas money)!
Loading InLinkz ...