Guess what's back?! It's Judging Covers!
It took an unexpected hiatus but now we're back in full swing, with the child and the husband on board and now you'll be able to look forward to it the first Wednesday or Thursday of every month (still haven't figured out my blogging schedule. Baby steps). Exciting shit, right?
That said, let's have a look at what's currently on the nightstand: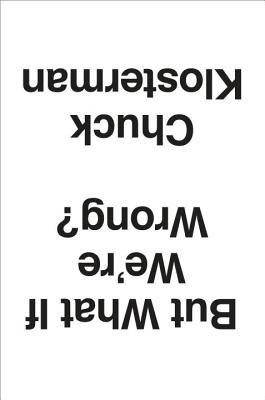 But What If We're Wrong? Thinking About the Present As If It Were the Past by Chuck Klosterman
The Child says: The book cover is on wrong.
The Husband says: Did he do this on purpose?
Goodreads says: …But What If We're Wrong? visualizes the contemporary world as it will appear to those who'll perceive it as the distant past. Chuck Klosterman asks questions that are profound in their simplicity: How certain are we about our understanding of gravity? How certain are we about our understanding of time? What will be the defining memory of rock music, five hundred years from today? How seriously should we view the content of our dreams? How seriously should we view the content of television? Are all sports destined for extinction? Is it possible that the greatest artist of our era is currently unknown (or—weirder still—widely known, but entirely disrespected)? Is it possible that we "overrate" democracy? And perhaps most disturbing, is it possible that we've reached the end of knowledge?…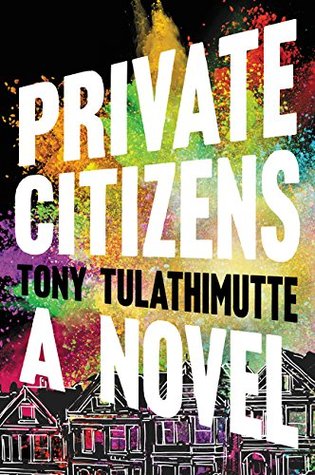 Private Citizens by Tony Tulathimutte 
The Child says: It looks like a really dark neighborhood and no one really comes to that neighborhood but one day there's like…I don't know. There's a huge party that goes on in one of the house and you can see lights and chalk but what it really is is an explosion happening (Husband: an explosion of fun!)
The Husband says: Looks like everybody decided on July 4 to set all the fireworks off at one time because dammit, it's my house and I do what I want.
Goodreads says: Capturing the anxious, self-aware mood of young college grads in the aughts, Private Citizens embraces the contradictions of our new century: call it a loving satire. A gleefully rude comedy of manners. Middlemarch for Millennials. The novel's four whip-smart narrators—idealistic Cory, Internet-lurking Will, awkward Henrik, and vicious Linda—are torn between fixing the world and cannibalizing it. In boisterous prose that ricochets between humor and pain, the four estranged friends stagger through the Bay Area's maze of tech startups, protestors, gentrifiers, karaoke bars, house parties, and cultish self-help seminars, washing up in each other's lives once again.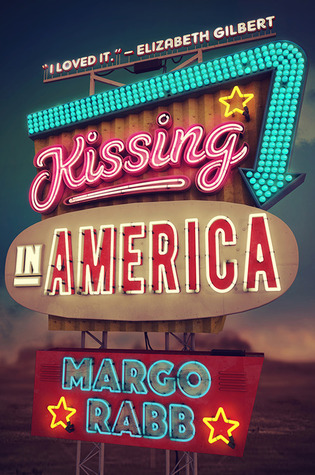 Kissing in America by Margo Rabb
The Child says: It's about a cowboy in the middle of nowhere and his adventures through there (Husband: And then he meets another cowboy on the mountain. Me: SCOTT!! Husband: What? That'd be a great plot for a movie)
The Husband says: Seems like the advertising for a brothel. (Child: what's a brothel? Husband: What a wonderful conversation to have. Me: It's not important what a brothel is)
Goodreads says: In the two years since her father died, sixteen-year-old Eva has found comfort in reading romance novels—118 of them, to be exact—to dull the pain of her loss that's still so present. Her romantic fantasies become a reality when she meets Will, who seems to truly understand Eva's grief. Unfortunately, after Eva falls head-over-heels for him, he picks up and moves to California without any warning. Not wanting to lose the only person who has been able to pull her out of sadness—and, perhaps, her shot at real love—Eva and her best friend, Annie, concoct a plan to travel to the west coast to see Will again. As they road trip across America, Eva and Annie confront the complex truth about love.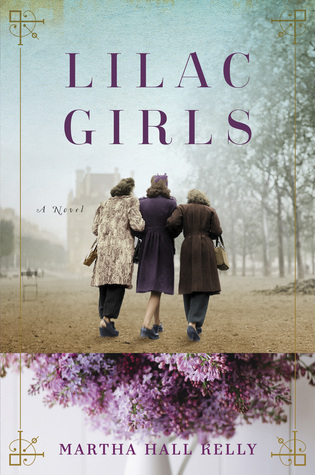 Lilac Girls by Martha Hall Kelly
Jana says: I KNOW!!! I'm reading historical fiction! And a WWII historical fiction at that! #peerpressureFTW
The Child says: It looks like a group of old women who are stranded on a beach except for this one tower and their adventures on that stranded beach.
The Husband says: I think this is similar to The Sisterhood of the Travelling Pants (me: How do you know what that is?) but with some differences in that this is about post-war England and these women all wear lilac clothes as a symbol of their friendship.
Goodreads says: New York socialite Caroline Ferriday has her hands full with her post at the French consulate and a new love on the horizon. But Caroline's world is forever changed when Hitler's army invades Poland in September 1939—and then sets its sights on France.
An ocean away from Caroline, Kasia Kuzmerick, a Polish teenager, senses her carefree youth disappearing as she is drawn deeper into her role as courier for the underground resistance movement. In a tense atmosphere of watchful eyes and suspecting neighbors, one false move can have dire consequences.
For the ambitious young German doctor, Herta Oberheuser, an ad for a government medical position seems her ticket out of a desolate life. Once hired, though, she finds herself trapped in a male-dominated realm of Nazi secrets and power.
How do you think they did? 
P.S. If we're friends on Goodreads, you'll notice that I have a reading goal for this year. It's not an actual goal that I'm striving for; rather it's a lazy, easy way for me to keep track of all the books I read. I have no goals but I am curious.
Save