The last Tuesday of the month means all the recommendations coming in courtesy of Lauren and Bre. You should go read all of those lists because they're incredibly helpful. But you know what comes in handy for me sometimes? Knowing what NOT to add to my list. You know, those products that suck and are a waste of time and money and energy. So this month, I'm sharing what I think you should skip right over.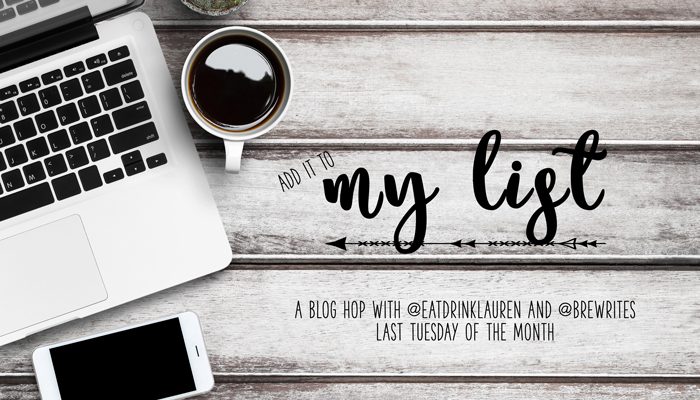 NYX eyeshadow. Their lip products are THE BEST and the eyeliner is pretty fabulous, too. But the eyeshadow leaves a lot to be desired. The color payoff and pigmentation is shit, it almost never looks like what you think it will, and I have never had luck blending it in any sort of decent capacity. If you're on a budget and don't want to use products tested on animals, you're better off with with e.l.f or Wet N Wild.
Reese's coffee creamer. Seeing as how Reese's peanut butter cups are my favorite candy in the history of time, I was (way too) excited to try this. Then I did. And I cried a little. It's AWFUL. Not even remotely close to good. Do not waste money or a cup of coffee or taste buds on this crap.
Books by Ruth Ware. She's a terrible writer who writes terrible books about terribly annoying characters. If you want to read thrillers written by women, I can recommend at least 5 who are better and none of them are Gillian Flynn, either.
China Glaze nail polish. I am not a nail polish snob. I have all brands from drug store to salon quality and by far the worst one I have ever used is China Glaze. While the colors look phenomenal, they last maybe a day. MAYBE. I have never experienced nail polish that chips so much and so quickly even with using the amazing Orly bonder and a solid top coat. It is almost not worth the effort to do your nails using this shit. (However, if you have a suggestion for how to make it not chip, I'm all for it because some of the colors I have really are outstanding)
ios11. This is mainly for my iPhone users. If you've already updated, then you'll know what I'm talking about. If you haven't, please wait until they fix the battery drain issue. I'm not a heavy phone user, not even when I'm in the car, and my battery drains faster than a keg at a fraternity party. There are some good features added but you can honestly do without those. It's incredibly frustrating needing to charge my phone 3 times a day.
I know there's a few TV shows and movies I want to suggest avoiding but I think I've blocked them from my brain since the titles aren't coming to me right now.
Okay, now that you know what I think you should avoid, what do you recommend that I not add to my list?