Today's post is all about books. Because today is the day you show us your books!!! And it's also the day Steph and I share with you the books we've read over the last month.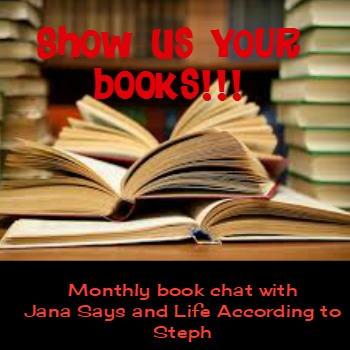 Last month was a busy month, reading-wise for me. I not only blew past my Goodreads reading goal of 37 books but I added a bunch more. In fact, I read 8 books between the last books post and this one. I don't know exactly how it happened except for telling you guys upfront that I read a bunch of not very long, YA books and I can typically polish off those in a day, maybe two. And I also had a ton of waiting time at appointments and cheer and tumbling practices and since I didn't have errands to run, I read.
I don't expect this coming month to be as productive, reading-wise.
Of the books I read, I LOVED one (Me Before You), I really liked a couple, and the rest were just average. Unlike last month, there wasn't one particular book that I hated, which is nice, but I don't know that I'd highly recommend most of them. If you have a hole in your reading schedule, or you need a book to read on a moderately long plane ride, then they'd be good; they're filler books.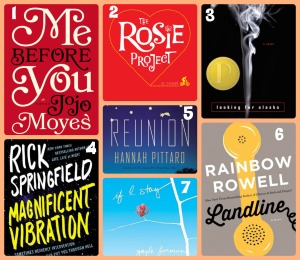 Let's get more specific:
The eighth book I read this month was Laura Vanderkam's 168 Hours: You Have More Time Than You Think but I'm going to wait until next month to review it. I gave it 3 stars on Goodreads however, there are a few exercises I want to try before I review it for you guys. They might change my mind.
So there you have it. All my October books, laid out for you in all their glory. Now it's your turn. Show us your books (and nonbloggers, tell me your favorite or least favorite book in the comments):
Save