Time for another round of Judging Covers! This one should prove to be even more interesting because a) I couldn't remember the title of one of the books I plan to read and b) my husband actually bought me one of these and claims to not know what it's about.
I think he lies.
Let's see what they have to say. And if you like any of the books below, click on the cover image to go right to the Goodreads page for that book. No searching necessary.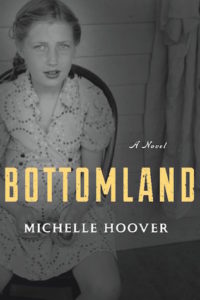 The child says: A poor little girl who lives in a small falling apart house in like a field and her parents don't treat her very well and her dad is constantly working and her mom isn't nice to her. It takes place around the 1900s, maybe the 1800s.
The husband says: A young girl from the Mississippi Delta and it's about her growing up poor.
Goodreads says: Follows the Hess family in the years after World War I as they attempt to rid themselves of the Anti-German sentiment that left a stain on their name. But when the youngest two daughters vanish in the middle of the night, the family must piece together what happened while struggling to maintain their life on the unforgiving Iowa plains.
In the weeks after Esther and Myrle's disappearance, their siblings desperately search for the sisters, combing the stark farmlands, their neighbors' houses, and the unfamiliar world of far-off Chicago. Have the girls run away to another farm? Have they gone to the city to seek a new life? Or were they abducted? Ostracized, misunderstood, and increasingly isolated in their tightly-knit small town in the wake of the war, the Hesses fear the worst.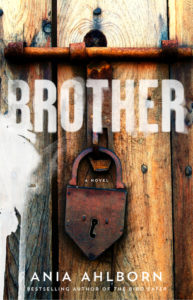 The child says: This one is about a…like a murder mystery type of book. It's about a kid's brother who goes missing somewhere and he is looking for him even in the most dangerous places until he finds out he's dead.
The husband says: I think it's about…hmmm….long silence…someone's brother who lives in the middle of nowhere who gets into trouble and the other brother or sister has to come help him in the backward ass world the brother lives in.
Goodreads says: Deep in the heart of Appalachia stands a crooked farmhouse miles from any road. The Morrows keep to themselves, and it's served them well so far. When girls go missing off the side of the highway, the cops don't knock on their door. Which is a good thing, seeing as to what's buried in the Morrows' backyard.
But nineteen-year-old Michael Morrow isn't like the rest of his family. He doesn't take pleasure in the screams that echo through the trees. Michael pines for normalcy, and he's sure that someday he'll see the world beyond West Virginia. When he meets Alice, a pretty girl working at a record shop in the small nearby town of Dahlia, he's immediately smitten. For a moment, he nearly forgets about the monster he's become. But his brother, Rebel, is all too eager to remind Michael of his place.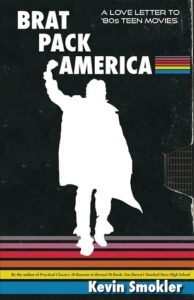 The child says: Oh, I know what this one is! You've talked about it before! So it's about all these 80s movies and these people writing letters to them. I forget some of it but it's a love letter to 80s movies. Me: That's what it says on the cover. Child: Yeah…it gives it away. #smartass
The husband says: I think there's a particular aspect to 80s movies that is unique to that time period and this person is writing about the uniqueness about that time period while showing the iconic The Breakfast Club closing scene. Me: John Bender! Child: The Criminal! #proudmama #ihavedonemyjob
Goodreads says: From the fictional towns of Hill Valley, CA, and Shermer, IL, to the beautiful landscapes of the "Goondocks" in Astoria and the "time of your life" dirty dancing resort still alive and well in Lake Lure, NC, '80s teen movies left their mark not just on movie screen and in the hearts of fans, but on the landscape of America itself. Like few other eras in movie history, the '80s teen movies has endured and gotten better with time. In Brat Pack America, Kevin Smokler gives virtual tours of your favorite movies while also picking apart why these locations are so important to these movies.
The child says: A memoir in 21 songs.
The husband says: It's about 21 songs and the guy is holding a CD player! Me: What does that have to do with anything? Husband: Because CDs could only hold 21 songs max. I got the hidden meaning. #imsureyoudid
Goodreads says: In Party of One, Holmes tells the hilariously painful and painfully hilarious tales—in the vein of Rob Sheffield, Andy Cohen, and Paul Feig—of an outsider desperate to get in, of a misfit constantly changing shape, of a music geek who finally learns to accept himself. Structured around a mix of hits and deep cuts from the last four decades—from Bruce Springsteen's "Hungry Heart" and En Vogue's "Free Your Mind" to LCD Soundsystem's "Losing My Edge" and Bleachers' "I Wanna Get Better"—and punctuated with interludes like "So You've Had Your Heart Broken in the 1990s: A Playlist" and "Notes on (Jesse) Camp," this book is for anyone who's ever felt like a square peg, especially those who have found their place in the world around a band, an album, or a song.
How'd they do? Have you read any of these? 
Save