Yay! Another installment! Thank you to everyone who's participated so far and I'm thrilled that there's at least another 4 interviews coming your way. If you'd like to be interviewed, please let me know so we can keep this series going. Don't forget you can always catch up on past interviews by visiting the archives, which you should do after you read today's interview with Kerry from Till Then Smile Often.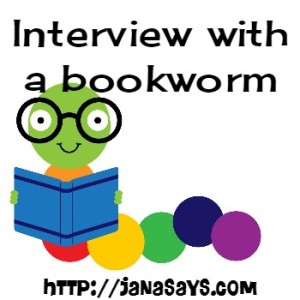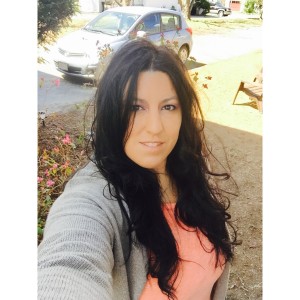 If you are reading this post because you like books, well then I already like you! My name is Kerry and I blog over at
Till Then Smile Often
. I love talking books but I also share pictures of my pup Seamus, Random Acts of Kindness, DIY projects, and recipes.
Jana: Why do you enjoy reading?
Kerry: I love getting immersed in a story, happily ever afters, whodunits, and just tales of far off places. There is just so much to experience from a book. Emotions to feel, places to imagine, and things to learn.
Jana: How do you decide what to read?
Kerry: If I get a book from NetGalley I try to read based on the publishing date. I also use my GoodReads list to keep track of what I want to read and will see what is available at the library. My to-read list is up to about 400 so there is always something I can find from that list.
Jana: Who are some of your favorite authors and/or genres?
Kerry: I have so many favorites it is so hard to pick. I favor romance, mystery, and Adult/Woman's fiction.
Jana: What's your favorite book or a book you always recommend?
Kerry: Dharma Bums or On The Road by Jack Kerouac is something I will always recommend. That generation was so inspirational and he grew up in Massachusetts.
Jana: Do you watch movie adaptations of books? What do you think of them?
Kerry: I do, and for the most part I have always found the book to better. I recently read Wild, and that was one of the few that I liked the movie more.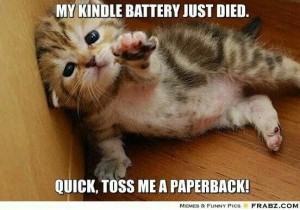 Jana: Ebooks, paper books, audiobooks, or a combination? Why?
Kerry: A combination. I love the convenience of eBooks since they are lightweight and take less space. I can sync them from my iPad to my phone. I still love the smell and feel of real books and you don't have to deal with glare issues in the summer reading real books.
Jana: Do you use the library or buy books?
Kerry: I use a variety of sources, like the library, BookBub, and NetGalley. I don't buy a ton of books because I don't want clutter but I do buy ones I know I'll use a lot, classics or reference books.
Jana:
Does it offend you when people call you a bookworm or book nerd? Why or why not?
Kerry:
Not at all, I'll wear the moniker with pride. I love all that books bring to me, and give me. I'd talk books with anyone willing to listen.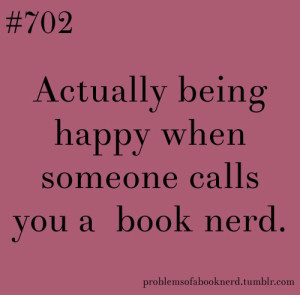 Jana: How do you find time to read?
Kerry: I like to break it up into smaller increments, a half hour in the morning and before bed. I get up early on the weekends too thanks to my pup so I spend it reading until my brain starts functioning properly. Like with anything else in your life, you make time for the things that matter and reading is something I will always find time for in my day.
Jana: What's one piece of advice you'd give to people who say they don't enjoy reading or don't have time to read?
Kerry: I would say you aren't reading the right type of book. If it takes you weeks to finish a book and you dread it, it's not the book for you. Find the genre that makes you not want to stop reading. It doesn't matter what it is, just read.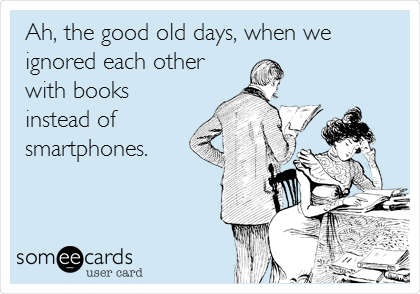 Save