Oh, hey there! Nice to see you again! We'll talk more about my little vacation on Thursday or Friday but for today, we're diving into another Interview with a Bookworm, this time with my friend Eric from Personal Profitability. Eric is a man of many talents (and an expectant father!) and he took some time from his schedule to talk to me about his reading habits.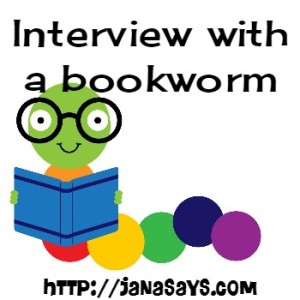 Jana: Why do you enjoy reading?
Eric: I love reading both fiction and non-fiction, but for very different reasons. I enjoy learning interesting new things, and some non-fiction books have really changed my outlook and success in life. My online businesses would certainly not be where they are without the great books I've read behind me. I enjoy fiction books because they let me escape into a fun, new story or world where I can forget about daily stresses and become engulfed in the story.
Jana: How do you decide what to read?
Eric: I mostly go off of word of mouth, and I'm usually a few years behind the new releases. If I hear about the same book several times, it is probably worth reading. That said, I just finished Harry Potter, so my delay can be more than a couple of years.
Jana: Who are some of your favorite authors and/or genres?
Eric: My favorite fiction author is Chuck Palahniuk, the guy behind Fight Club and many other amazing titles. I love how he crafts a story and that you never really know what's going to happen next.
I'm also a big fan of Max Barry, and I've never missed one of his books. While he is not the biggest name out there, I always love the energy and hybrid of realistic scenarios with science fiction. I always play it out as a movie in my head when reading his books, which was interesting to compare when one of his books became a movie (Syrup). If you want to get started with Max Barry, you can't go wrong with his novel Jennifer Government for the future dystopian inclined, or Company if you work for a big company.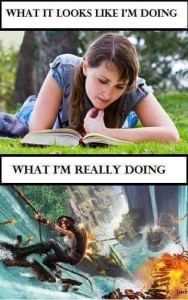 Jana: What's your favorite book or a book you always recommend?
Eric: The Alchemist by Paulo Coelho. Hands down the best book I've ever read.
Jana: Do you watch movie adaptations of books? What do you think of them?
Eric: So I already gave away that I watched "Syrup" after I read it, and "Fight Club" is my favorite movie of all time. I usually do watch the movie, but I always wait until after the book. That also explains why I didn't watch the first Harry Potter movie until 13 years after its release.
Jana: Ebooks, paper books, audiobooks, or a combination? Why?
Eric: I used to be paper all the way. Since I got my Kindle, paper has become a much smaller part of my reading. The Kindle really does make it easy to find and read new books. My reading list has actually gotten a lot longer since I can store so many books there and always take it with me.
When I had a long commute, audiobooks helped me keep my sanity, but I have not listened to a new one in about a year and a half.
Jana: Do you use the library or buy books?
Eric: I used the library for audiobooks, but I usually buy them these days. Plus I get lots of Amazon gift cards as presents, and I can use that to chip away at my wish list.
Jana: Does it offend you when people call you a bookworm or book nerd? Why or why not?
Eric: I have gotten nerd a lot of times, but not book nerd, ha ha! But if I did, I wouldn't be upset. Warren Buffett spends most of his hours at work reading, and anything that I do similar to him is a good idea in my book.
Jana: How do you find time to read?
Eric:
That is a struggle these days. With competing demands from work and two… um… three side businesses, I don't end up with much spare time. My favorite old reading spot years ago was the light rail on my ride to work, but since I drive these days my best reading time is right before bed. I'm also a huge traveler, and planes are a great place to dive into a good book.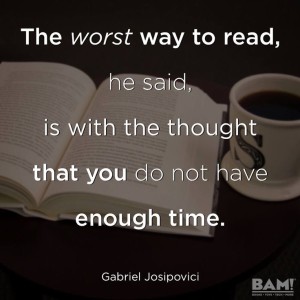 Jana: What's one piece of advice you'd give to people who say they don't enjoy reading or don't have time to read?
Eric: If you don't enjoy reading, you are just reading the wrong thing. While I might definitively believe that The Alchemist is the greatest novel of all time, you might like something different. And that's okay. Be creative and find books about the topics you really care about and want to learn about. I went through a phase in high school reading autobiographies of professional wrestlers (Have a Nice Day: A Tale of Blood and Sweat Socks by Mick Foley is better than you'd think). The Rock's autobiography might not win any awards, but I enjoyed it at the time.
And if you don't have time, think about all of the time you waste each day. Most Americans watch enough TV in a week to have had a full extra work day, or more. Every time you are "killing time" is time that could be better spent doing something you enjoy. For many of us, that means reading a good book.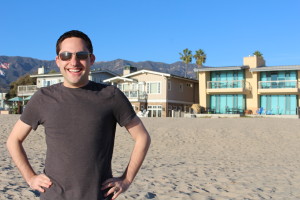 Eric Rosenberg is a finance blogger in Portland, Oregon. He has both an undergraduate degree and MBA in finance and writes about personal finance at Personal Profitability.  He has experience working as a bank manager and in corporate finance and account.
You can connect with him on Twitter, Pinterest, and Personal Profitability.com.
P.S. Today is the Literary Ladies book club discussion for Saint Anything by Sarah Dessen. Visit Kristen, Kari, and Kay for the linkup and you can read my review of the book here.
Save